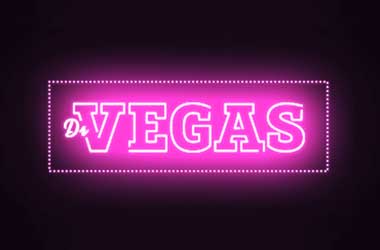 The online casino known as Dr Vegas has suspended all of its activities in the United Kingdom market as of a few days ago. Customers of the platform now face an uncertain future as to whether or not the site will remain closed or if it is simply a temporary suspension.
It's unfortunate, but the Dr Vegas casino has been suffering recently at the hands of allegations from players about slow withdrawal or withdrawals that aren't processed, without explanation. These allegations have also been backed up by several of the casino's affiliates. In some of the more extreme cases, certain players claimed that their withdrawal request had been cancelled and the funds had been returned to their casino account.
Several third-party companies opted to remove their advertising links to the casino after experiencing similar complaints about the site. Any attempts to contact the platform didn't manage to generate any responses, leading to the upsurge in complaints from both affiliates and players.
The Dr Vegas site has provided visitors to its site with two different explanations as to why things aren't operating as normal, depending upon which browser or country they visit from. Some receive a message stating that the site is being upgraded to make it more exciting, while others see a landing page announcing the complete closure of Dr Vegas.
More Than Meets the Eye
It seems as though there could be more than meets the eye when it comes to this story though. The latter message about the site's closure does seem to correspond with a message that was posted on an affiliate forum a few days ago. This was made by someone with the nickname "DrVegas Phil", who wrote that everyone at the casino was made redundant last Wednesday. However, he also stated that all pending withdrawal requests were processed before the close down began.
The forum post went on to state that cheques would be sent out on Monday (2 July) to all players who still had balances in their accounts, meaning that by the end of this week, all players should have received their funds back.
Some people went on to seek out information regarding the licence that the Dr Vegas platform holds and discovered that the UK Gambling Commission licence is still currently active for the site. Further to this, there is evidence that the platform remains licensed in Malta, too.
Yet, even with these pieces of information, it would still seem as though Dr Vegas has seen its final days in the online world – at least, for the UK market. There hasn't been any explanation given as to why the casino chose to cease its operations, although the fact that any members who had an outstanding balance, will be receiving a cheque from the company is a positive outcome on a negative process.