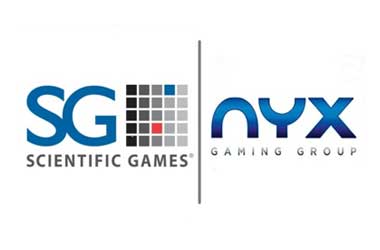 It was only a few days ago that William Hill reported a rise in its online profits and wagers. However, prior to this, the betting company was noted as having trouble in paradise. This was all thanks to the intended acquisition of Nyx Gaming by Scientific Games. And William Hill owns stock in the Nyx Gaming company. Without specific demands being met, the company threatened to block the acquisition by using its voting shares.
It seems as though business is moving on ahead with the acquisition though, as Scientific Games reports that it has gained 11,600,000 shares in the Nyx Interactive company. Prior to this, Sci Games did not hold any shares within the Nyx Gaming group. However, now the company has about a 10.72% stake in the gaming company.
However, on Tuesday Scientific Games did make the announcement that amended its September 20 offer. This proposal saw the company anticipating that it would acquire at least 75% of the outstanding ordinary shares.
William Hill's Next Move
However, the ball now lies in the court of William Hill and its next move. Scientific Games's plan to take over Nyx for $630 million was brought to a standstill this month by the Gibraltar-based William Hill Plc. On November 8, the company sharply accused Nyx of trying to frustrate its contractual rights that it obtained when it allowed Nyx to purchase OpenBet in 2016.
Under the new arrangement that both Scientific Games and Nyx have agreed upon, should the acquisition of the latter by Sci Games not be approved by shareholders in December or not advance for other reasons, Scientific Games will proceed with a "contractual takeover offer to Nyx Shareholders".
As it stands at the moment, both Scientific Games and Nyx have filed lawsuits against William Hill for what they consider to be attempts at stifling competition in the US gambling market. However, the UK bookmaker and gaming company refutes such charges. For the time being, William Hill claims to be reviewing the planned takeover by Scientific Games. However, there hasn't been an official decision made yet as to where the company position stands.
The Struggle for US Supremacy
The gambling market within the United States is a troublesome area, and it's clear that William Hill doesn't want to lose any kind of footing that it may already have in the country. It already has a highly successful group of sites available to other countries, including a casino and sportsbook. With the prediction that sports betting could be available in 32 states within five years, William Hill could largely benefit from such a move. That being said, the company's status as a shareholder in Nyx Gaming is currently under threat with the Scientific Games acquisition proposition.
The US Supreme Court is currently preparing to hear a case from New Jersey with regards to the status of sports betting in the country. New Jersey wishes to fully legalise sports betting and takes aim at a 1992 law, which forbids such activity in all but four states. Time will tell whether or not the US takes a step towards legalising sports betting in a larger portion of the country.