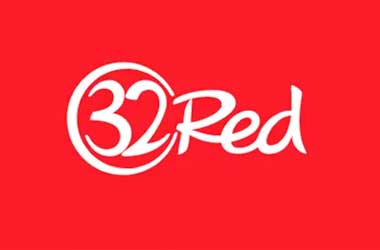 It seems like there isn't a month that goes by these days without an online casino platform receiving a fine for one thing or another. Only last month, we reported on the popular platform Leo Vegas being on the receiving end of a £600,000 fine. Now, 32Red Casino is the latest site to be given a slap on the wrist and a hefty sum to pay for failing at least one of its registered gamblers.
The United Kingdom Gambling Commission (UKGC) said that 32Red missed out on 22 separate opportunities to assist a gambler with an addiction problem. Yet, rather than do this, the casino chose to offer them VIP status as well as a selection of free bonuses. Therefore, the Commission has slapped a fine of £2 million on 32Red.
The customer in question had managed to deposit more than £758,000 altogether, within a two-year time-period. This player also admitted to the support team of 32Red that they had spent over their budget, displayed a great deal of frustration, but yet continued gambling to try and redeem their own losses.
This doesn't fall in line with the terms of gambling licences handed out by the Gambling Commission. Companies should intervene if there are any signs of a customer having problems with online gambling.
The regulatory body also discovered that 32Red had also failed to check if the customer was able to afford placing bets and depositing such large amounts. This also remains a part of the licensing regulations – operators must check and make sure that players aren't spending beyond what they can afford.
32Red Obviously Destined to Be Caught Out
The outcome of this situation leaves a bit of a frustrating and bitter taste in the mouth of the UK Gambling Commission, considering that multiple other gambling companies were recently given huge fines for similar incidents. Yet 32Red continued to push on with its own agenda, seeming not to take any notice of the clear warnings all around it.
Speaking of this, Richard Watson, the Executive Director of the UKGC, said that instead of checking on the welfare of this player, and potentially other customers, who have displayed behaviour relating to problem gambling, 32Red encouraged additional gambling. "This is the exact opposite of what they are supposed to be doing", he said. Watson continued on stating that operators need to take action when signs are clearly there that a player is having addiction problems.
In February of 2013, 32Red gave this person in particular, their VIP status. In the proceeding two years, there were 22 separate occasions where the player made certain comments that indicated problems with gambling. However, 32Red did nothing to intervene.
It was only when the player went on to win a huge, seven-figure prize and then proceeded to instantly place a bet with these winnings, that 32Red took action. By the time the casino got around to suspending the account, the player had deposited over £758,000. While the customer's net salary each month stood at £2,150, the average deposit that they made was £45,000!