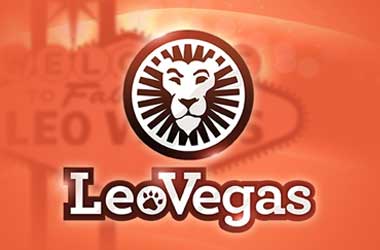 The online casino known as LeoVegas is a very popular location for avid gamers to satisfy their gaming needs. And why shouldn't it be? It's supposed to be safe and secure and offer up a fair gaming environment for gamers, thanks to the licence it holds from the UK Gambling Commission.
However, it seems as though LeoVegas has found itself on the wrong end of the Commission, after the platform was dealt out a massive £600,000 fine from the regulatory body. What could possibly have led to such a penalty being handed out? According to the Commission, LeoVegas is guilty of improper handling of customers as well as misleading information.
According to certain research done by the country's licensing company, over 11,000 players at LeoVegas weren't reimbursed when they took the decision to shut down their accounts at the platform and exclude themselves from gambling there. In addition to this, a total of 413 gamers who decided to use this feature for their own benefit were actually given the opportunity to gamble again without a casino representative approaching them over their self-exclusion status.
The Commission discovered that a total of 41 of the casino's advertisements were also misleading to any players. Therefore, the huge £600k fine has been set in place as a way of deterring other casino operators and licence holders from going down a similar route of misleading users of their sites. The Chief Executive of the Commission, Neil McArthur said that he is hopeful that other online casinos and operators will see this reaction and learn from the mistakes of LeoVegas, thereby raising their own standards in the process. Furthermore, the penalty stands as a sign of the Commission's intent to not make any compromises as far as the wellbeing of online gamers in the UK is concerned.
Figures of LeoVegas Still High for 2018
Even though the Gambling Commission has landed this hefty fine on LeoVegas, the platform remains as a popular location for gamblers to play their favourite games. It has already reported a year-on-year growth for the first quarter of 2018. In fact, revenue was up by 76% for this period, reaching around €77.4 million. Operating profit may have fallen a little, but on the whole, the adjusted earnings per share saw a rise from €0.05 to a total of €0.07. This led to the site's co-founder Gustaf Hagman, expressing a certain level of enthusiasm for this growth.
The platform is actually in the process of expanding across to Germany, where it has managed to secure a gambling licence that means it can provide games to local players in the country. However, when it comes to the £600,000 fine that LeoVegas received from the Gambling Commission of the UK, the casino blamed the fault on its marketing affiliates. However, representatives did come forth and promise to go ahead with necessary changes in order to rectify errors and make sure reimbursements are given to all players eligible for such. In addition to this, LeoVegas has also promised to donate an equal amount of money to certain charities that deal with online casinos being socially responsible.