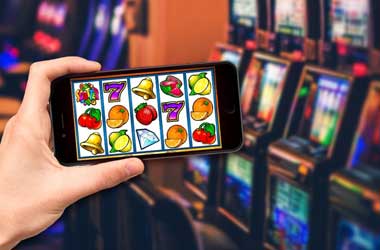 Playing the games at an online casino can be a great way to spend your leisure time. It's often the case that the games are so entertaining, that time passes by in an instant. This is certainly true of online slot games that fully integrate a wonderful theme into their gameplay.
It's sometimes the case that game developers will present a slot that from its title, seems to incorporate a specific theme. And then when you start playing it, the only part of that theme is one or two icons, or a background relating to such.
That's why when you access a slot that incorporates a theme to the highest standards, it can provide the most exciting option to play.
And speaking of thrilling slot themes, we know of some of the very best in this category. That's why we have brought together this collection of slot games for you to learn about and play. Regardless of if you prefer a horror theme, an adventure theme, a science theme – there's something for everybody. So, let's find out more about these truly thrilling games!
Slots to Excite and Entice
Let's face it, slot games have been around for many decades now. However, when they first came into production as machines, they usually followed in the same kind of suit. Fruit symbols would appear on the reels and that would be the generic offering. However, with today's graphic capabilities and possibility for imaginations to come alive, game developers have progressed a lot. That's why we have a few thrilling, thematic games to let you in on.
Dracula by Netent. It's quite obvious what the theme behind this game is from its title. However, Netent are known for having stellar graphics and gameplay. And this game wholly incorporates the Dracula theme, with multiple different bonus perks that trigger during gameplay. Then again, it was created in collaboration with Universal Studios, so what more could one expect?
Avalon II by Microgaming. This game takes you on a quest to retrieve the Holy Grail and it truly brings the medieval fantasy theme to life. There are eight bonus features within the slot – a monumental amount. And these make it thoroughly entertaining, with the theme running through it from start to finish.
Fire & Steel: War of the Wilds by Betsoft. There's a whole Game of Thrones–like quality running through this one. You'll need to watch out for both the Swordsman and the Shieldmaiden, who'll be able to help you with your journey through the magical and dangerous land. Betsoft is another company that is highly regarded for its graphical capabilities in games, so you can expect a wonderful visual appeal within the slot.
Super Heroes by Yggdrasil Gaming. Today, superhero shows, movies and books are some of the biggest sellers. And fortunately, Yggdrasil bring forth this game with such a wonderfully captivating theme. There are six superheroes within the slot – all of whom have their own super power to assist you with your gameplay. The graphics and animations are some of the strongest we've seen in a slot to date.
Blood Suckers II by Netent. The vampire theme is one that runs through many online slot games. However, we don't think it's ever been done as nicely as in this Netent game. It begins with a truly stunning video package before leading you to the reels. There, you get to experience the tale of the young vampires Amilia. She's in search of the hidden treasure of her ancestors at the vampire castle. The random and bonus features really bring this game to life, ensuring that the vampire theme is strong throughout.
Where Can I Play These Games?
When it comes to playing these thematic slot games, you'll find that many of them can be found at a plethora of online casinos. For example, 888 Casino does offer up games from Netent via its lobby. Alternatively, you could become a member at Bet365 and play options from Microgaming, Betsoft and more. The developers that we spoke of are some of the world's biggest and best slot creators, so it's not difficult to find a location that provides these titles to gamers.
Naturally, these particular slot games aren't the only ones with impressive themes running through them. However, they're definitely five of the best that are available online today. So, why not check them out and see if you become engrossed by the stories being told!