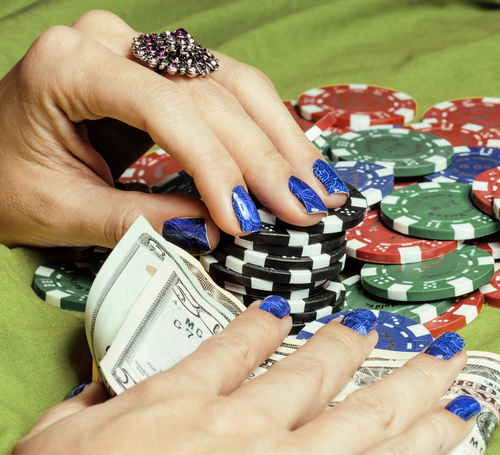 Land-based casino gambling was the original form of casino gambling in England. There have been different forms of gambling prevalent since almost as long back as the 15th century. The 16th century was when horse racing emerged as a gambling sport in the UK, with the launch of Tattersalls and the Jockey Club. Casino gambling itself came into being only as recently as 1962 with the establishment of the Clermont Club.
With different forms of gambling now emerging, forms that have drastically changed the way people view gambling, the question that arises is: how difficult is land-based casino gambling in the UK today? The answer, and you may not be ready for this, is that it is not difficult at all! Yes, there are issues like having to go to a casino instead of sitting and home and playing like you do with an online casino. However, it is not like you have to trudge wearily for kilometers to find a casino to play at.
Land-based casinos are fun, and they are big and loud and exciting. You are going for an evening out on the town and that can never be a weary and tiresome journey. The adrenalin kicks in right from the word go and once you are at the casino it is fun all the way.
There is no difficulty when it comes to gambling at land-based casinos in the UK. For starters, there are different ways of getting to a land-based casino. Of course, the big ones do it best. There are casinos that have limousine services that pick you up and bring you to the casino, making you feel like a celebrity. Once you are inside one of these casinos, or any casino for that matter, the service is almost always impeccable. There are restaurants and bars within the casino that you can visit for a good time.
That is not all; most casinos allow you to carry your drink to the table so you can relax and have a sip as you are waiting for the dealer to deal you a hand as you play blackjack with him. There is no hassle in making payments as well; most casinos allow you to convert your cash to casino chips right at the table. All you have to do is give the money to the dealer and take the equivalent value in chips. Cashing out is simple too; in fact it is much simpler and faster – instant usually – compared to an online or mobile casino. You take your chips and head across to the counter and get it exchanged; as simple as that.
For the casinos too, offering land-based casino services is not too difficult. They obviously need to apply for a license from the concerned regulatory authority – the United Kingdom Gambling Commission (UKGC). Once it has the license and the venue in place it is good to go. It is a lucrative business after all and doing it the right way means not only big profits but also a reputation for fairness and hospitality that goes a long way in enhancing the image of the brand.