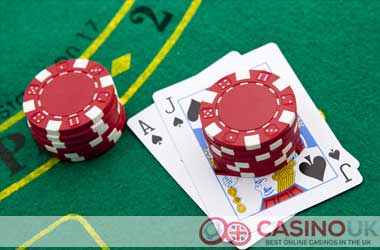 There are several games that we associate with casinos. Roulette being one. Those noisy slot machines being another. And poker making up a third.
However, blackjack is also a common entity within casino establishments, both online and offline. It's natural for us to think of blackjack as being simply that card game where you need to get as close to 21 as possible. That being said, there are several different versions of the blackjack game that can be played.
If you're not familiar with these variations, then that's what we're here to look at. They all come with the common base goal of hitting or getting as close as possible to 21. However, different variations of the game come with alternative rules and inclusions. So, maybe you'll find a new version of the game that entices you.
The Base Rules of Blackjack
Blackjack is a card game that you play against the dealer. Basically, you place your bet and the dealer dishes out two cards to you and two for himself. Looking at your own cards, you need to decide whether you wish to 'Stand' or 'Hit'. The former of these sees you hold your current value of cards, while the latter deals you a third card. Once you're satisfied with the value of the cards that you hold, you can stand. The play then turns over to the dealer who will go through the same process. By the end, should your cards be closer to – but not above – 21 than the dealer's, you win.
However, while these are the basic rules and the general idea behind playing online blackjack, different variations come with additional rules or alternative ones.
Alternative Blackjack Variations and Their Rules
Super Fun 21
Playing this version of blackjack will see a round of betting take place before any cards are dealt. Additionally, you have the option of utilising a 'Double' or 'Surrender' option, as well as the standard 'Hit' and 'Stand' inclusions. A player blackjack will also always beat a dealer blackjack in this variation.
Spanish 21
There is a smaller deck of cards on offer in this version, due to the fact that all 10 cards are removed. Late 'Surrender' is available to use and any number of cards can be doubled down. Furthermore, additional pay-outs exist within – such as a 3 to 1 pay-out for a three seven-card 21.
Double Exposure Blackjack
In double exposure versions of blackjack, the first two cards that the dealer receives are dealt face up. Because of this player edge, tie outcomes will see you lose, while blackjacks pay out at even money.
Blackjack Switch
You receive two hands in this version, and one card from each is able to be switched. A natural blackjack pays out even money to you, while a dealer 22 is considered a push outcome.
Vegas Strip Blackjack
During this version of blackjack, if the dealer reveals an Ace or a 10 card on the face up one, they need to immediately check for blackjack first. Doubling down is possible with both cards, no matter what their starting score is. You're also able to split three times and double down after a split. If you split Aces and receive a 10-point card, this does not count as a blackjack.
Pontoon
This one can be considered very similar to Spanish 21, not incorporating any 10 cards. The dealer does not have a hole card and the second card is not revealed until the end of the round. An Ace card in a pre-double hand always comes with a value of one.
European Blackjack
This version plays out with four decks of cards. You're able to purchase insurance if the dealer reveals an Ace card. Blackjack wins pay out 3 to 2, and a round of betting occurs before cards are dealt.
Blackjack Surrender
At any point during gameplay, you are able to surrender your hand. However, in this instance, you will lose half of your original wager.
Red Dog Blackjack
All cards have the same values to them as in poker play. You can have a maximum of three cards dealt in each round. The goal of this version is to get cards in consecutive running order, although three cards of equal value will pay out 11 to 1.