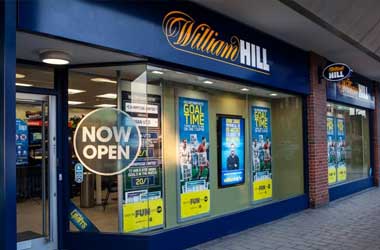 William Hill is known around the world as one of the biggest bookmakers to come out of the United Kingdom. Even people living as far away as Australia have come to know the company. This is all due to the fact that the British operator bought into the market in Australia in 2013. At this time, it purchased Sportingbet for $670 million, as well as tomwaterhouse.com for $34 million. The move came while William Hill was under former CEO Ralph Topping.
However, even though the Australian market was somewhat of an appealing and profitable venture, William Hill may be looking to cut such ties in the coming months. Why? Because the cost of running this overseas sector is becoming ever harder to maintain. And with Australia considering bringing in a new levy when it comes to gambling revenue with the aim of mimicking the UK consumption tax, things aren't looking bright for the company's future there.
The move would allow the Australian Government to tax any bets made by residents within, even if the gambling platform is based overseas.
The Difficulties of Gambling
The potential new tax levy in Australia could spell trouble for many firms, as prior to the UK tax, multiple companies possessed offshore bases. This was all done in order to evade the country's payable duties. Now, the land down under is also taking steps towards implementing something known as a credit betting ban. With this, companies will be prevented from being able to offer players credit to be able to place wagers.
In 2016, the revenue from the Australian market went on to make up 7% of William Hill's £1.6 billion income. However, with the credit betting ban and possibly the tax levy coming into action, a spokesperson for William Hill said that profitability "will increasingly come under pressure". Therefore, the company has already begun a review of its options within Australia.
That being said, 2017 hasn't been a shabby year for the company at all. Its adjusted operating profits from last year are expected to be around £290 million. This marks an 11% increase on the 2016 figure, and it was also ahead of the expectations of analysts' expectations. Most believe that this is due in part to the "favourable" horseracing and football results in the United Kingdom. The current CEO of William Hill, Philip Bowcock made mention of the key focal points for this year a little earlier on. These include growing the company's online business, as well as increasing its presence within the US market. Naturally, this market is being watched with a very keen eye by most operators, due to the potential repeal of the anti-sports betting legislation.