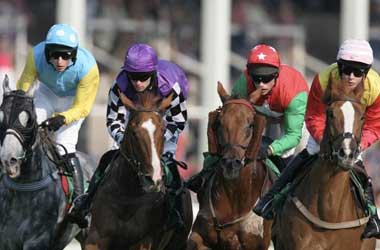 A campaign has been in place for horse racing customers to receive a fairer deal from bookmakers for several months now.
However, it is all set to advance a little further later on in January. The case for a minimum bet rule, which will prevent some players from only betting in pennies, will be debated in Westminster. This will all take place on 23 January, and has been organised by the All-Party Betting and Gaming Group's (APBGG) co-chair, Philip Davies MP.
Davies chose to organise the event following a confirmation from a resident of the Shipley constituency providing details of refusals to bet larger amounts. According to Davies, the resident attempted to place wagers of £20 and sometimes £10, but was denied the possibility of doing so. Not only that, but the online bookmakers then instead offered to accept bets of just a few pence.
This isn't the first and only report of such happening though. A growing number of online bettors have also made complaints about similar instances within recent years. Furthermore, the Horseracing Bettors Forum (HBF) has also warned that racing's popularity will suffer damage should punters' accounts be restricted or closed.
The Seminar Pushes On
The chairman of the HBF, Simon Rowlands, is also expected to attend the seminar in Westminster. It is believed that he will inform the attendees that a "minimum bet" rule is necessary. This would require bookmakers to lay down an advertised price to lose a fixed sum. His argument will reinforce the HBF's comments about the sport losing its popularity.
Speaking positively about the seminar, Rowlands stated that racing punters have come up against resistance from bookmakers in the past. Some have even suffered hostility from such platforms. However, he moved on to mention that being able to debate and discuss such issues in a forum is a great step forward.
Opposing Rowlands and others at the seminar will be Richard Flint, who holds a position as managing director of Sky Bet. He will take questions from the APBGG members regarding the situation. However, he has stated already that there needs to be an incentive to be able to "tackle the puzzle seriously". He said that this is the whole point of placing bets on horse racing, rather than wagering on the spinning of a roulette wheel. His case also states that if you remove the incentive, then betting on the sport is not really seen as being worth the overall effort.