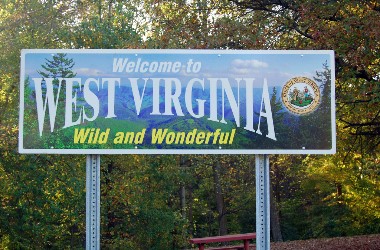 It seems as though the start of 2019 has kicked off well enough for several US states, with West Virginia being the latest to have reportedly filed an online gambling bill. On Wednesday – the first day of this year's legislative session – the bill was submitted, showing that West Virginia looks to add online casino and poker gaming to its legal offerings.
The state already provides legal sports betting to its residents, and with the filing of this bill, it seems to be one of the more-progressive US locations when it comes to various forms of gaming.
Yet, previous bills have been unsuccessful in West Virginia, meaning that legal online gambling is not something that has come to fruition before. However, 2019 could be a different story, as there's a large crowd of supporters that seem to have popped up there (and throughout the United States). Of course, the scrapping of the sports betting ban in May last year could have brought them rising to the top with high hopes in their hearts.
Democrat Shawn Fluharty has sponsored the legislation in West Virginia though, known as House Bill 2178. Because online casino gaming is already taking part in the state, thanks to foreign-based platforms, Fluharty backs the thought that consumer protection must be a primary concern there. If it was made into a legal pastime, the Lottery Commission of the state would be responsible for its regulation.
Poker Liquidity Sharing and Gambling Licences
The online poker community is also remaining hopeful of the bill being passed, as it would mean that West Virginia could also enter the shared-liquidity network of the US. This already incorporates players from New Jersey, Delaware and Nevada, with Pennsylvania hopefully entering in the near future.
Existing gambling facilities in the state would be the only ones that could apply for online gambling licences and if the bill is passed, applications for such would start being processed 90 days after the law comes into effect. An online gambling licence in West Virginia would cost $50,000 and anyone holding such a licence would be required to pay a 14% tax on their revenue from internet gambling.
This particular part of the bill is no different to previous bills that have been submitted for consideration. The legislative session of West Virginia will come to an end on March 9, which means that a decision should have been reached by this point on the status of online gambling in the state.
One part of the submitted bill echoes what took place in the one submitted in New York – that bots cannot be used for the participation in online poker gaming in the state. Such issues have, in the past, raised concern over the integrity of online poker gaming. So, it's good to see that West Virginia has a mindset towards tackling such problems in the first instance.