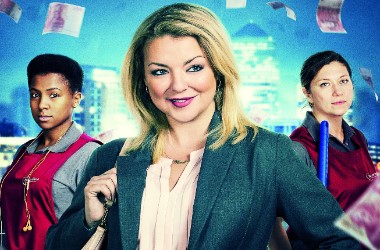 A new drama that began showing on ITV in the United Kingdom as of January 9, holds a lot more truth to it than it would seem. The programme, which has the title of Cleaning Up, bases itself off of the real-life story of a mother who was so addicted to the gambling world that she built up a debt of £70,000.
Popular actress Sheridan Smith portrays the mother figure known as Sam in the programme, who holds a job as an office cleaner, while at the same time she is trying desperately to pay off her outstanding debts.
In real life, Kelly Field began enjoying online casino gaming in 2010 while she was absent from work due to stress. She has since recovered from the problem and chose to put her experience of the issue to use by helping producers of the programme to develop the main character in Cleaning Up.
Field stated that at her very lowest point during her addiction, she reached a suicidal state due to the fact that the shame became so overwhelming. Now working as a waitress in St Helens, Field said that she almost lost her life to gambling when speaking with The Mirror.
The Issues Experienced with Gambling
Talking of her problems, Ms. Field said that she was "so addicted" to playing on slot machines online, that she would go hours without eating or drinking. She said that she hit her own "rock bottom" when she blew her overdraft of £1,600 in less than an hour.
In the drama series, viewers get to see the character of Sam stumble upon information that brokers are discussing within an office in Canary Wharf. To pay off her debts, she inserts herself into some insider trading. This isn't the route that Field's life went, as she didn't have a way out such as that. Instead, she sank deeper into debt, using credit cards to fund her addiction.
Field has been a recovering addict for the past five years, although she did admit that at one point, she was losing around £500 per day on gambling, all while hiding it from those closest to her. It was in 2014 that she began her recovery, although she is still repaying her debts, with £300 per month coming out of her account for this.
She described actress Sheridan's portrayal of Sam in the programme as pleasing and said that she is an "icon".
Even Smith herself spoke of her happiness at being able to portray such a character on television. She said that if the programme has done its job right, the viewers will be torn between loving or hating the character.
"But it was fun to play that [type of character]"
, she said in an interview with Digital Spy.