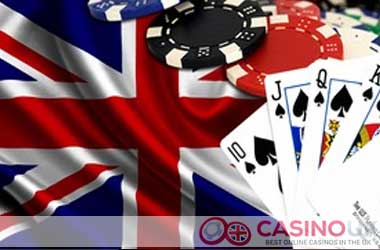 It's definitely true to say that the gambling sector in the United Kingdom has been going through some changes recently. The task of the Gambling Commission to make gaming more responsible and safe has seen it bring in certain alterations to licensees and how they advertise products, and that's just one of the changes that has taken place. However, even with all the adjustments that online casinos in the UK are having to make, the Gambling Commission insists that the market is still growing.
Recent figures cast light over the details relating to the working of every sector that the Commission has control over. Speaking of which, the online sector, mobile platforms and even land-based casinos all operate via licences from the Gambling Commission. Data from these sectors is released every May and November. The more recent statistics feature from the time period between April of 2016 through to March of 2017.
Tim Miller, working as the executive director at the Commission, said that he thinks the upcoming years will see a huge growth in the UK's gambling sector, more so when it comes to the online industry. The data released shows that a large amount of people are turning from land-based casinos and moving to the online sphere. Because of the increase in people playing online, it becomes ever more important for sites to increase their security for players who may suffer from gambling addiction.
What Does the Data Show?
As far as Gross Gambling Yield (GGY) is concerned, this has seen an increase of 1.8%, according to the statistics. Again, this is between the time period of April 2016 through to March 2017, but it brought forth a total of £13.7 billion for the sector. However, there was an even bigger spike when it comes to the remote gambling sector and its GGY. A total of £4.7 billion was brought in – an increase of 10.1%!
Turning to the online gambling area of the UK industry, an increase of 1.5% from the previous time period was seen, ensuring that the market claimed a total of 34% overall. Slot machine games have also seen a boost in players participating in such, standing at 1.8% altogether.
Of course, while it's great that the online sector has seen such boosts, it has spelt a little bit of a decline for the land-based sector. The number of betting shops and bingo halls has decreased. Additionally, the amount of people employed in the brick-and-mortar casino industry declined by 1% in the given time period. This also holds true for the number of arcades holding a UK Gambling Commission licence. A 5.1% fall was witnessed for this particular sector.
Therefore, the focus on the online gambling market of the United Kingdom seems very positive, although it does come with its own sort of repercussions, primarily for the land-based sector.