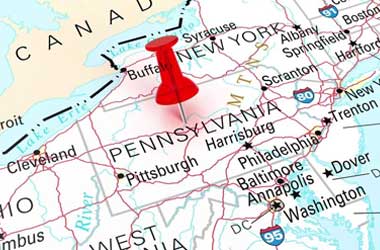 The State of Pennsylvania has been making great strides towards a more liberal gambling market in recent months, and with the announcement of early registrations for online gaming licences, three different land-based casinos took advantage. In doing so, they have become the first three casinos in the state to receive a licence, allowing them to begin operating in the online world.
While certain forms of gambling have been around for several years now, like horse racing and lotteries, Pennsylvania only recently chose to accept online gambling sites as well. When a declaration was made, it stated that any land-based casino could apply for an online licence to operate. An initial 90-day period was given for those wishing to take advantage of the opportunity early. That time has now come to an end, so any other casino wishing to apply for licensing will need to pay an additional fee on top of the base amount.
With the early application period coming to an end, the three casinos that chose to apply for a licence are the Mount Airy Casino Resort, which is located in Mount Pocono; the Stadium Casino, found within South Philadelphia and remains under construction; and the Parx Casino of Bensalem. Each of these three establishments paid a total of $10 million to apply for a licence. With the acceptance of such, they are now able to provide slots, poker and table games in online environments.
Should any licences remain from the total of 12 in each gaming category, these will be auctioned off to companies existing outside of Pennsylvania and who would like to involve themselves in the state's gambling industry.
More About the Casinos
When it comes to the Parx Casino, this establishment contains both a land-based casino and racetrack, operating as the largest institution within Pennsylvania. Around 3,500 slot machines can be found in the building, while 140 table games accompany these. A poker room is also present, providing 60 tables and some high-limit options, too. For the moment, Parx has not stated whether it will produce its own online gaming options, or whether it intends to partner up with a software developer for this.
The Stadium Casino, as stated, is still in the process of being built, although the owners of the brand have still taken the opportunity to claim a $10 million online licence. It is said that the establishment will be built close to where two of the state's top sports teams play – the Eagles and the Phillies. What's more, it's not actually clear yet as to when the construction will begin or finish for this one. Yet, something is certain – in Pennsylvania law, a land-based establishment must be present before an online operation can begin.
Finally, the Mount Airy Casino Resort exists in the tourist area of the Poconos Mountains. It incorporates 190 rooms altogether and the casino includes about 1,800 slot machines to begin with. This is joined by 40 table games, a spa and even a nightclub that has put on concerts for such artists as Alanis Morissette. Mount Airy has actually partnered up with the world's largest poker company, PokerStars to provide its online poker room. It also seems that a sportsbook is in the works for the platform, too.