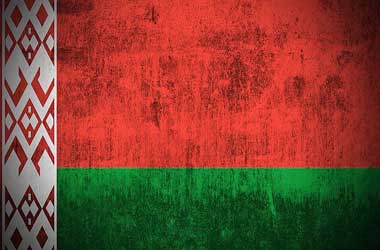 Things may be picking up steam in the United States when it comes to the online gambling world – a woman from New Jersey recently won a huge jackpot there. Yet, it's not only across the pond that avid gamblers are receiving opportunities. The European country of Belarus will begin regulating online gambling in April of 2019. Confirmation for this was provided by the country's tax ministry recently.
The Deputy Tax and Duties Minister, Vladimir Mukvich, spoke of there being a transitional period through to April 1 of next year. At that time, operators will be able to apply for official licenses to provide gaming services online. Further to this, Mukvich said he doesn't believe that a huge number of online casino operators will step forward initially. This, he went on, is due to the fact that the government doesn't "see any preconditions for such a trend".
Additionally, Mukvich went on to say that Belarus would bring in a legislation at this time, known as Decree No. 305. This is set to bring into position certain strict conditions relating to the online operators. With this in place, the country's population of almost 10 million people would be protected from scam sites.
Eastern European Movement Towards Legalisation of Gambling
The bill that Belarus finally passed was brought to light and pushed forward by Sergei Nalivaiko – the Minister of Taxes and Levies. He did this back in July and it didn't take long for it to proceed through the official channels. At the beginning of August, the President of Belarus, Alexander Lukaschenko signed the new decree into Belarusian law. This officially gave the bill and online gambling the green light.
Other rules that the new decree determines is the minimum age for a Belarusian resident to participate in online gambling. From April next year, anyone who is under the age of 21 will be considered a minor and identity checks will be undertaken by all online platforms.
To add to this, any operators will be required to deposit a certain amount of funds into a designated account. This will then be used in the case of the venture collapsing and there being taxes to pay or winnings to hand out to players.
Not only that, but a special payment system will also be brought into play, which will allow Belarus's tax authorities to be able to monitor the operators and any transactions that take place at the gambling sites. Something else to add to this is that casinos will be required to install multiple surveillance cameras so as to keep an eye on punters.
It's another bold move for Belarus to legalise online gambling, following the country's option to make cryptocurrencies legal last December. Initial Coin Offerings (ICOs) as well as Smart Contracts were also made legal at the same time, with a wider and more liberal regulation market coming into effect in the country.