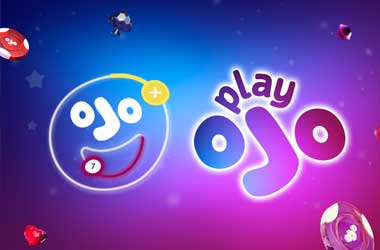 There's been a big focus placed on the issues with gambling addiction in the UK gambling industry, thanks to figures recently released by the Gambling Commission. It is with concern over the number of players becoming addicted to the activity, that changes are being put into place. However, one casino has chosen to take the first step towards promoting responsible gameplay. PlayOJO has launched its own in-depth information section and guide that informs players about responsible gameplay.
The UK online casino has made sure to incorporate the guide into its platform so that players can fully inform themselves on playing games in a responsible way. Furthermore, it contains details about support options for anyone who is or believes they may become addicted to gambling. By taking this step, PlayOJO has gone that extra mile towards promoting the responsible gaming issue, ensuring that codes of conduct that the Gambling Commission enforces on all licensees are very much a central focus.
Not only that, but this section of the site comes off the back of PlayOJO doing its own research. From this, the platform has been able to construct and provide a comprehensive set of information in order to assist players in understanding how to play responsibly. The research done by the casino includes thirteen different topics, such as the aforementioned Codes of Conduct, Addiction Myths and Support Groups. There's even an exclusive interview there which was done with Mr Paul W. Smith of SustainableGAMING.
The Thinking Behind PlayOJO's Move
While many online operators have been showing stark concern over the UK Gambling Commission's proposals to tighten up certain procedures, PlayOJO has taken an alternative approach to things. Its unique guide shows that the platform is dedicated towards helping its players understand how vitally important responsible gaming is, as well as underline the reality of problem gamblers.
It is through the guide on the casino site that the issues surrounding gambling addiction are brought to the forefront, including details of how such a problem affects more people than just the gambler themselves. It has the potential to ruin families, relationships, lives and more. Furthermore, it's not something that only specific people can encounter. Gambling addiction can affect anyone.
Speaking of the move to incorporate this guide into the PlayOJO site, a representative said that it does believe the code has been cracked as far as putting players first. "It boils down to taking responsibility for players", he said.
The guide actually falls very much in sync with the casino's transparency relating to online bonuses and freespins. It has always had a strong commitment to providing players with special offers that don't come with hidden terms and conditions, especially where wagering is concerned. That's because generally speaking, all promotions there don't have wagering requirements. What you get from the offer is exactly what you see on the site. Now, with the incorporation of the responsible gaming guide, PlayOJO is certainly paving a path that many other online casinos could do with following.