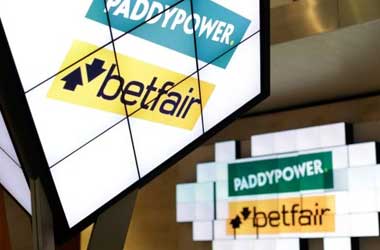 A recent report by the Financial Times appears to suggest that the gambling brand of Paddy Power Betfair has just bought a vast piece of Adjarabet – the biggest online gambling company in the country of Georgia. The Adjarabet platform is known for providing players with online casino options as well as a selection of sports betting possibilities.
With this purchase, Paddy Power Betfair will gain itself significant exposure in the eastern European market, considering Georgia's location and the countries that can sign up to the Adjarabet platform.
A total of 51% of the company has been purchased by Paddy Power, which took place via a deal that reportedly cost a total of £101 million. Adjarabet retains the rest of the brand's ownership, but it also maintains a hold of 40% of the gambling market within Georgia on the whole. Furthermore, it has a 10% control over the market within Armenia – the country which is directly south of it.
Speaking of the deal, the CEO of Paddy Power Betfair, Peter Jackson said that the acquisition is "in line" with the brand's strategy to establish what he called "podium positions" in various appealing online markets. With Adjarabet holding such a strong presence and management team, it was clear to Mr Jackson that it exists as the prime platform in the industry's regulated online Georgian market.
What Does Georgia Provide to Paddy Power?
As well as receiving significant exposure in the Eurasian market, a certain amount of revenue can be expected from this area, too. Georgia's online gambling sector has gained some traction over the last two or three years. Results from its online sportsbook suggest that the sector grew by 40% between the years of 2016 and 2018. It is this that has generated revenues of about £180 million in Georgia.
Speaking of Adjarabet itself, the brand reported income revenue of about £64 million, while earnings prior to tax and other deductions stood at around £20 million. Should things continue on the up and up, Paddy Power Betfair could proceed to purchase the entire company, if it so wishes. Following a three-year time period, the remaining 49% will become purchasable.
It stands out as being quite the compelling idea for Paddy Power, due to the fact that Adjarabet recently signed into a deal with the Red Tiger software brand. This will see it supply the online casino with a range of games, including multiple high-quality slot titles.
At the time of the deal being signed, the CEO of Red Tiger, Gavin Hamilton referred to Adjarabet as being a "highly successful operator", before stating that his software company was highly pleased to unite with the online gaming platform.
Mr Hamilton went on to say that he and his company had been seeking out the leading brands from regulated markets around the world, and with the deal signed with Adjarabet, Red Tiger had managed to tick off one more.