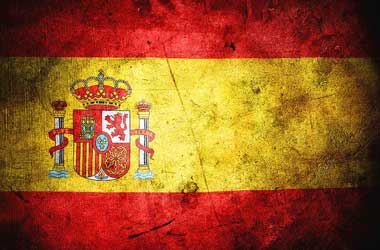 It was only a few days ago that we reported on the upsurge in people participating in online gambling in the Netherlands. Of course, that's great for the European nation, although that particular speed cannot be accredited to the country of Spain and its own gambling market.
In fact, the growth of the online gambling scene in Spain slowed quite dramatically in the last quarter of 2018. Even with the marketing efforts put forward by many operators (with spending for such rising by more than a quarter), figures from a recent report suggest that such manoeuvres had little impact.
The Dirección General de Ordenación del Juego (DGOJ) – Spain's regulatory body – state that revenue of €189.5 million was generated by the country's locally licensed online operators in the final three months of last year. While this sum does represent a rise of 4.2% over the third quarter of the year as well as a 10.7% rise on figures from the same period in 2017, on the whole, Spain had slower growth in 2018 than it did in previous years.
Most of the revenue came from the online sports betting world, providing just less than €100 million in the fourth quarter of 2018. Online casino revenue rose to €64.8 million for the same period – and increase of 6.4% from the third quarter.
Other Details About Spain's 2018 Gambling Scene
Many were wondering how the online poker scene in Spain would fare, following its introduction to the European cross-border pooling. Well, any doubts can be put to rest, as the sector did receive a boost from the country's pooling with players from France and Portugal. Overall revenue for quarter four of 2018 came in at €21.1 million in the fourth quarter of the year. That's a year-on-year gain of 36.5% for the online poker market.
Additionally, online bingo saw an improvement as far as revenue is concerned, improving by 12% year-on-year to a total of €3.5 million for Q4. This raise is a little bit surprising, considering bingo spending actually fell for the same period by 1%.
Gambling as a whole ranked as the second most-popular e-commerce transaction, according to the Q2 2018 report. In total, the gambling and betting sector attributed for 7% of the country's total e-commerce transaction volume, standing just behind the transportation market, which provided 7.7% of the figure.
Of course, the improvement in sports betting revenue can also be heavily attributed to the fact that last year saw the FIFA World Cup take place during the summer. Alas, with improvements in revenue from all areas, Spain can certainly feel proud of its online gambling sector, even if it did slow down in uptake for the fourth quarter of 2018.