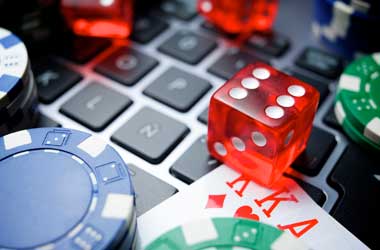 There are many different types of online games, and poker is one of them. However, according to the latest report from the United Kingdom Gambling Commission, online poker seems to be less captivating to gamers than the others.
Every year, the Commission reviews the gambling industry within the UK. In the time period between April 2016 and March 2017, figures show that online poker brought in £101 million. This is revenue from participation, employment data and publishing revenue. The online poker takings represents a little bit over 5% from the casino gaming sector's gross gambling yield (GGY), which stood at £2.6 billion for the same period.
While the GGY displays a 10.1% increase for casino gaming on the whole annually, the stats for poker show something a little different. Online poker playing seems to be continuing to have a less appealing role to gamers.
A Less-Defined Future for Online Poker
Online poker has gone through many changes over the years. Most operators have brought forth a set of innovations and restrictions in order to try and make the game more appealing to gamers. These include banning tracking software and eliminating the possibility of choosing where to sit at poker tables. Therefore, it has become harder for those more-skilled poker players to take advantage of the gamers with little experience.
Naturally, such changes can only bring forth some concerns and upset from those gamers who know poker like the back of their hands. However, they are there for a reason. Online poker rooms require an influx of new gamers, and in order to attract them, they need to be appealing enough. And not just for them to play a couple of games, but to stick around for longer periods of time. As it stands, the latest report from the Gambling Commission seems to suggest that what appeals to these people are high-octane games, which come complete with big jackpots and a stronger gambling element.
A Little History
Online poker has been around for several years now, starting out as free poker in the late 1990s. However, real money games came into operation in 1998, with the first real money game being dealt on January 1 of that year at Planet Poker. As more sites began offering online poker, new versions and variations of such became available. One common feature that became intriguing to players was for poker rooms to offer tournaments.
While the game saw large numbers of players take an interest in it at one point, the uptake of online poker has been steadily declining in recent years. Some suggest that this is also due to the stronger graphics and gameplay features of many online slots.
Whatever the case may be, things don't look particularly great for the world of online poker.