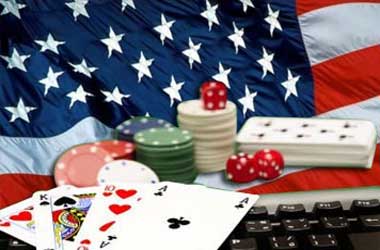 The United States appear to be coming to terms with the overturning of gambling laws in certain locations. Up until the recent legalisation of online gambling in Pennsylvania, there were only three states that offered such – Delaware, New Jersey and Nevada. However, with the Keystone State finally following in their footsteps and allowing online gambling for its citizens, there is the expectation that several others will mimic its actions.
This is not only due to the fact that Pennsylvania began offering online gambling though. Further to this movement, the original three regulated states agreed on an online poker player liquidity pool. Because of both of these steps forward, there's plenty for other states to be tempted by. Therefore, certain states are being looked to for joining the growing network of locations that allow online gambling.
As it stands right now, Michigan seems to be the candidate that is most-likely to pass a regulation on online gambling in 2018. The Senator of Michigan, Mike Kowall is working alongside the local tribes that inhabit the land, so as to find a compromise that will allow such a movement to take place. In addition to this, Brandt Iden – a State Representative – went on to introduce an iGaming Bill in September.
Leading by Example
While New York did seem to be making its own case for legalising online gambling, things seem to have come to a stalling halt. This came following J. Gary Pretlow, State Assemblyman express his concern over low performances from New York's latest land-based casinos. After witnessing such, he made statements saying that he wishes to wait and see what the future holds for internet gambling. In this instance, the State Senator for New York will need to find a new campaigner for the cause if it is to advance in 2018.
As well as this, the state of New Hampshire looks toward making online gameplay legal too. A lot of success has come in the state from the online lottery industry. Being a close-by neighbour of New Jersey and Pennsylvania, New Hampshire isn't likely to sit back and let them take all of the revenue from legal online gambling. Perhaps 2018 will see The Granite State become active in the online gaming world.
Last but not least, gambling bills are already in the works for both West Virginia and Illinois. A Delegate for the former of these states Shaun Fluharty spoke of the necessity for West Virginia to pass such a bill swiftly. He backed this up by saying that he does not wish the state to be "left in the dust".
2018 certainly looks like it will be an eventful year for the United States when it comes to online gambling. The country has had a tumultuous affair with the industry, with certain states outlawing it entirely and others only allowing certain aspects. Perhaps next year could see a much more liberal US view on the sector.