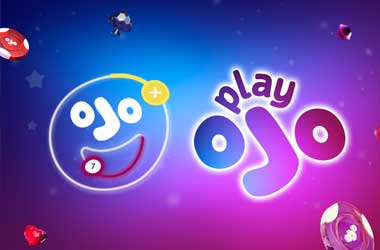 PlayOJO Casino is on a quest to continue expanding its presence in the online world, and its latest method of doing this is by launching its own television advertisement. The multi-million-pound commercial campaign looks to enhance the online casino's status as the most-trusted in the internet gaming community.
In the advertisement, viewers will get to witness a sad-looking alpaca, which hasn't had such a great experience with other casinos previously. It's at this time that the animal discovers the PlayOJO platform, featuring transparent promotions and fair gaming, with no wagering requirements to complete. With this, the alpaca finds his OJO, which is exactly what the advertisement is asking players to do.
Following the alpaca finding its OJO, he becomes a cheerful animal, symbolising the great change that PlayOJO has brought forth in the online casino world since its launch just over a year ago. The fact that the casino doesn't inject any kind of wagering requirements in relation to its special offers has been a big hit with online gamers. This is due to the fact that members of the casino get to control their money on a 100% level.
More Details Surrounding the Advertisement
PlayOJO's television commercial was crafted by a company known as TBWA London, and it will be broadcast across the United Kingdom's most-popular television channels. Therefore, anyone viewing ITV, Channels 4 and 5, as well as Sky may get a glimpse of it.
Furthermore, it will roll out over the country's digital channels and social channels. In addition to this, the platform is planning a national radio version of the advertisement to further expand its position in the market.
Speaking of the introduction of the advertisement, the PlayOJO brand head, Peter Bennett said that the company feels the alpaca campaign is sure to break the traditional online platform advertising conventions. He said that he believes it will help the casino to stand out in the crowded market place.
"We are very proud of the advert", he went on to say. Bennett said that he hopes it will resonate with the players across the United Kingdom who may be unhappy about their current online casinos not treating them fairly.
This commercial works as the second large television advertisement from the online casino. It comes after the launch of the "Not Bad for an Online Casino" commercial. This one brought forth the character who was known as "Clint".
However, that being said, PlayOJO has already started changing online gamers' perceptions of the industry for the better. Following a recent UK market research session that was conducted by Trinity McQueen, the brand went on to score the only positive Promoter score. The research went on to compare the top UK online casino sites, and this included other casinos such as 888 and Casumo Casino.