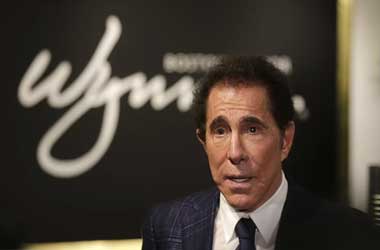 Things don't seem to be getting any better for Steve Wynn, former Chairman and CEO of Wynn Resorts. Following all of the problems that occurred with the sexual misconduct accusations against him and his subsequent resignation as head and leader of the company, now there are even more dents in his status. Casino regulators in Massachusetts have now agreed to remove him and all traces of him from the gambling licence that Wynn Resorts holds that allows the construction of the company's new resort in Boston.
Despite the fact that Wynn has denied the sexual misconduct allegations, he still went on to step down from his positions at the company that he maintained for multiple years. Alas, on Monday, a written ruling by Massachusetts's Gaming Commission, spoke of the removal of him from the licence that was provided. However, this was something that Wynn himself requested, as he no longer wishes to be associated so closely with the company – which just appointed three female employees as part of its new board. The only stipulation from the Commission was that Wynn does not vote at the shareholders' meeting, which is set to take place on May 16.
It was last month that the lawyer for Mr Wynn made the request to have him removed from the licence as a "qualifier" for the Boston casino project. Wynn no longer has any sort of financial interest in the construction/completion of the site and following his resignation, he doesn't really have any kind of association on a business level with Wynn Resorts. This decision by the Gaming Commission of Massachusetts does not end any sort of separate investigation into the company or its own handling of the allegations brought against Mr Wynn.
What Has Happened So Far?
It was back in February that reports surfaced about alleged sexual harassment by Steve Wynn. At this time, the former CEO and Chairman of his own company was said to have harassed certain members of a massage therapy team and forced another into sexual intercourse with him. The allegations were pretty much immediately rebuked by Mr Wynn, but two weeks later, the 76-year old opted to step down from his prime position in the company.
Prior to the allegations, Wynn found himself as the leader of several land-based casino establishments, including those located in Macau, Las Vegas and Boston Harbor. However, he ultimately cancelled any kind of connection with Wynn Resorts and only a month beforehand, he had stepped down as the finance chair for the Republican National Committee (RNC) – potentially so he could focus on his casino business.
While there is still a lot of mystery and speculation surrounding Mr Wynn himself, the company that he brought up through the ranks has proceeded to move forward with an increase in female representation. As mentioned, three women were given positions on the company board – Dee Dee Myers, Wendy Webb and Betsy Atkins – in an effort to ensure that the board was refreshed.