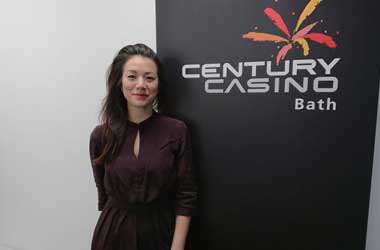 If you were reading our site back in November of 2017, you may remember that we announced the impending arrival of a new land-based casino in the city of Bath, United Kingdom. Well, that same casino is now almost complete and ready for opening. In fact, it's less than a month away before this multi-million pound establishment finally opens its doors.
The Century Casino, as it has been titled, will officially begin operating on Friday, May 25. And to make sure that gamers have a great choice of games to select from, it currently has 18 separate table games waiting, as well as 35 slot machines and another 24 live gaming terminals to access. Century Casino will actually make up one section of a development site, which also incorporates a four-star Z hotel with 147 rooms, as well as a spot for one of the Italian Zizzi restaurants,
Speaking of the creation and opening of the new casino, Kartini Sutoto – Business Development Manager – said that everyone is exceptionally excited about being able to welcome the public to the official opening. This will all take place at 9pm on the aforementioned May date. "The casino will be a fantastic new addition", Sutoto said about its arrival to Bath's nightlife and entertainment scene. He further stated that it will provide both facilities and an environment that are worthy of the city.
Lots to See and Do with the New Casino's Arrival
As well as having the actual casino, restaurant and hotel, there will be lots of seating outside for people to utilise and take in the sights, with the location looking over the Theatre Royal. Furthermore, bars in the upstairs section of the casino will provide beautiful views over the city of Bath itself.
The casino operators have also promised that the establishment will see Bath be able to reconnect to what many people don't realise about it – that it has a celebrated history when it comes to being a gaming epicentre. Back in the 18th century, Bath was very much a location that people would travel to in order to enjoy games and gambling. With this being the case, it's said that players will be able to have a classic casino experience with Century Casino.
To add to this, visitors are able to hire out the casino's top floor room, known as the Beau Nash Suite. This comes with its very own balcony and compliments the casino very well.
The Bath and Somerset Council gave planning permission for this project to go ahead in March of 2014, with building work starting the following year in autumn. The £19 million establishment did have a bit of a setback in November of 2017, as the original licensees actually chose to pull out of running the casino. Instead, Century Casino – an American company with huge success in the industry – stepped forward to takeover. Century Casino went on to pay $600,000 in order to acquire the licence, before spending £5 million on the building's interior setups.