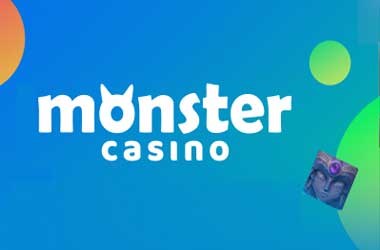 The UK online gaming site known as Monster Casino has chosen to rebrand itself in an entire makeover of its visual appearance. The platform has changed its logo and refreshed the whole of its casino to give a new and appealing look. With a new visual identity, the Nektan-powered platform is looking to attract even more players than it already has. So, let's find out exactly what this casino is all about now.
As part of its rebranding decision, Monster Casino has chosen to redesign its entire website, citing the want to provide players with something simple and easy-to-use, giving gamers a more visually stunning structure and experience. The choice to do this is all part of the casino's attempts to further expand its own status across the UK market, bringing forth a sleek and modern look to intrigue a greater selection of people.
Speaking of the changes that have occurred, the Marketing Manager for Monster Casino, Palak Khare said that the company is delighted with the new logo and revamped online site. He said that the new monochromatic colour scheme that is now able to be seen, helps to put players in a more relaxed atmosphere. Continuing on, Khare said that the branding updates have all been a part of the wider strategy of Monster Casino, to stay atop of trends in the online casino world and give players an enhanced experience.
A Focus on Mobile Gamers Comes to the Forefront
It's not only a fresh design for desktop gamers that Monster Casino provides, but it has also undertaken a new approach to its mobile gaming community too. Mr Khare said that the brand has seen statistics which were released by the UK Gambling Commission recently. These statistics showed data that the number of online gamblers who utilise their mobile devices in order to place bets had risen from 62% to 71% between 2016 and 2017. Khare said that this figure is expected to grow throughout 2018 as well, which is why Monster Casino has been tailored to give mobile players a greater experience too.
The casino itself is already popular in the industry due to its high-quality bonus offers and innovative ideas in a very competitive market. It recently added a collection of live dealer games to satiate those players who have a preference for playing such. And even now, with the relaunch of its online website, Monster Casino is providing newcomers with a no deposit bonus of £5.
Therefore, you can sign up to create your account there and receive £5-worth of free gaming time. You're also able to claim a 200% match bonus on top of your first deposit there as well, so the platform isn't shy about coming forward with great deals.
It's a great thing for an online casino that only established itself in 2016. It has seen rapid growth already, becoming one of the UK's most popular platforms to play at. And if the redesign of the site is anything to go by, this looks to continue.