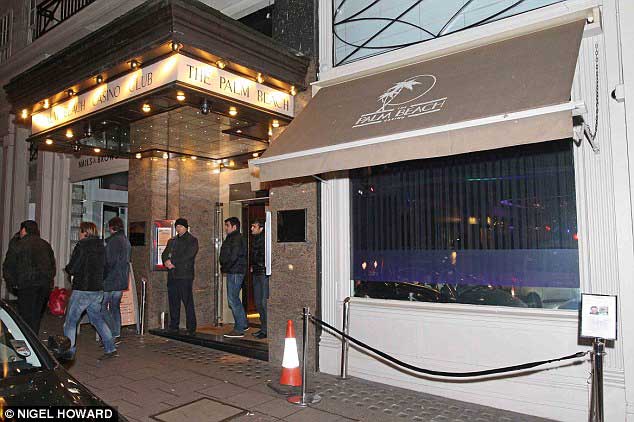 The global casino industry was bound to step up its security after the Resorts World Manila attack on June 2 but another daring day light robbery at a Mayfair casino has made it alarmingly clear that casino operators must to do more to protect their patrons and have better security at their establishments.
A masked robber entered a Mayfair casino on June 6 and stole thousands of pounds in a daring day-time heist. The robbery occurred at 10 am in the exclusive members-only Park Lane Club located in Mayfair when a man wearing a boiler suit and carrying a fake gun managed to enter the casino. The casino is located across two floors of the Hilton Park Lane hotel.
According to a news report the amount stolen was £35,000 though it hasn't yet been confirmed by the police. This latest news of a casino burglary comes soon after the June 2 incident where a Manila casino was attacked by a gunman who attempted to steal casino chips worth 113 million Philippine pesos.
The attack on the Resorts World Manila casino tragically caused the death of 37 people from smoke inhalation due to the attacker setting fire to gaming tables. In the case of the Park Lane Casino robbery, there are no reports of anyone being injured or hurt. Police have said that they are investigating the matter. The casino remained closed the next day as the detectives from Met's Flying Squad visited the premises. The suspected robber has been described as being an athletic white man of around 6 feet 3 in height. No arrests have been made so far.
In a statement a police spokesperson said "Police were called at 10am on Tuesday to reports of a robbery at a casino in Park Lane. Officers attended but the suspect had already fled the scene in the direction of Hyde Park. It is reported he made off with a quantity of cash. No injuries were reported. The suspect discarded the boiler suit he was wearing during the robbery near Curzon Street."
The Park Lane Casino is known to be a posh gaming venue with a £1,000 annual membership fee. The casino has a special gaming floor offering views of the nearby Hyde Park and Park Lane. Offering high stakes gaming, the venue targets gamblers seeking an exclusive and exciting atmosphere with Baccarat players having the ability to bet up to £100,000.