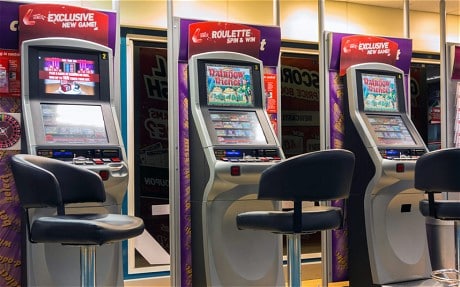 Recent data released for the UK gambling market hints at the possibility of gambling becoming a widespread problem for the country. Data from the Gambling Commission for the period between October 2015 and September 2016 shows that UK gamblers lost over £13.8 billion.
This includes record high losses on the controversial Fixed Odds Betting Terminals (FOBTs) which are available in high street betting shops across the country and allow £100 to be wagered every 20 seconds.
Gamblers have spent £1.8billion or £5 million a day on FOBTs alone. These machines have been highly controversial as they have been linked to suicides, increased gambling addiction, debt as well as money laundering. Opponents of the machines have called it the crack cocaine of gambling. The UK government has proposed in a recent review that if the negative impact of the machines is established, stake limits would be reduced to just £2 per bet.
In a statement a spokesman for the Campaign for Fairer Gambling said "The bizarre experiment to allow high stakes, high speed roulette in betting shops is delivering huge profits for the bookmakers at the expense of an even greater cost to society and the economy. More jobs would be created if money lost on FOBTs was spent elsewhere."
According to the data gathered for FOBTs, there were around 650 cases were gamblers lost over £5,000 in one shot while on 233,071 occasions the loss was around £1,000. Since 2009m the total amount of money lost on FOBTs has jumped by 73 percent despite the number of installed machines growing by just 9 percent in the same period.
A media report has highlighted that each of the machines captured betting worth £52,887 on an average each year, which is twice the national average wage. Fears that the FOBT machines were spurring gambling addiction in the country has caused the issue to become politically sensitive. The Liberal Democrats and Labour parties have made electoral promises that they would reduce the maximum amount to £2.
Apart from roulette machines, online gaming has also seen a sharp rise in popularity. Online players spent nearly overall £4.4 billion between October 2015 and September 2016.
According to Marc Etches, the CEO of GambleAware, the ubiquity of smartphones has made online gaming easy as it can be accessed anywhere and anytime. Etches went on to say that while for many online gaming is a form of entertainment, for some it can become a serious issue.