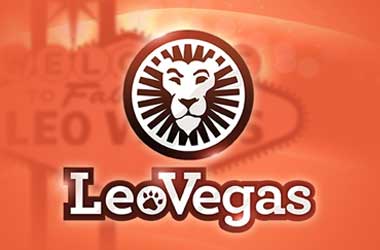 At the end of January, we reported that Leo Vegas AB had acquired the Intellectual Property & Software Limited company for £65 million. Now, just over a month later, the Stockholm company has confirmed the conclusion of its acquisition of the company. Along with claiming the IPS brand, this move sees Leo Vegas expand across the United Kingdom, adding certain new assets to its gambling portfolio. This includes sites such as Slotboss, UK Casino and 21.co.uk, to name a few.
The takeover has also brought with it a rebrand of the IPS catalogue. All brands that were under that brand will now be recognised under the Leo Vegas UK division, which the company has simply called, 'Rocket X'. From this, Leo Vegas aims to take the UK betting, as well as the iGaming markets and is launching a multi-brand and multi-product strategy. This will see it combine both the Rocket X products alongside its own Leo Vegas offerings, merging them together in one vast grouping.
The United Kingdom gambling market is, of course, brimming with opportunities, thanks to being saturated with online casinos. In a market update, Leo Vegas stated that it has pursued what it called a "global brand strategy" and went on to remark that this is extremely successful. This strategy will see the company's two worldwide brands – those being the Leo Vegas site and the Royal Panda casino – be complemented in larger markets via a more local and multi-brand strategy.
Leo Vegas Speaks More on the Acquisition
"The UK is such a large and mature market", Leo Vegas went on to state, before saying that it is necessary to work with several different brands to attract a myriad of varying customers. The company is already in its sixth year of operation with CEO Gustaf Hagman at the helm. Upon acquiring IPS, he went on to state that he was very excited about the expansion of his company.
The overall deal is actually accredited to Hagman, who began proceedings to expand Leo Vegas in 2017. It managed to do this first of all by acquiring the Italian platform known as Winga.it before turning its attention to the UK market. Therefore, with the takeover of IPS, things are still working in Hagman's favour and the Leo Vegas brand is, without a doubt, expanding.
The acquisition of the UK brand also brings Leo Vegas 85 employees who have "local expertise". This, Hagman believes, will be of great assistance to his company in gaining new ground across the UK. Additionally, the reason that Leo Vegas chose to buy out IPS was because it believes the company has "tremendous momentum" in relation to growth and profitability – two perks that Leo Vegas will be able to radically benefit from itself.