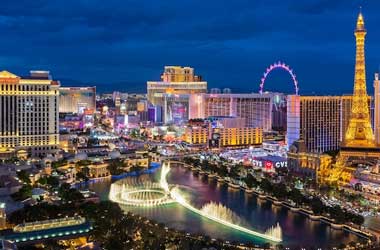 As everybody knows, Las Vegas is considered to be the heart and soul of land-based casinos. The bright lights of the Nevada city are often seen in films and television shows.
However, casinos in the area are trying to tempt millennial visitors into their establishments with new and exciting features. Millennials are considered to be the future and key towards casino gaming, and that's why all of these changes are taking place.
Next year will see the opening of a fun zip line, and this will be directly across the street from Caesars Palace as well as an e-Sports arena which is found at the Luxor. This zip line will become a part of the city's entertainment features, and will aim itself towards visitors within the age range of 18-34.
It is this particular group of people, who are known to be the biggest spenders today. However, for the moment, there hasn't been a lot of interest from them when it comes to land-based casino gambling.
It's a bold move for Caesars Entertainment, which is currently rebuilding itself after filing for bankruptcy in 2011. The zip line that is set to be released will stand at 1,050-foot-long. And this will anchor itself from the Linq Hotel and the observation wheel, which is currently known as the world's tallest. It's the third kind of attraction like this in Vegas, but the first one that will be accessible on the Vegas Strip. A total of 10 zip lines will be available for visitors to enjoy themselves on.
The Thrill-Seeker Appeal
Shaun Swanger, the Linq Promenade general manager,
Our core audience is millennials… daytime guests usually consist of families. However, as the evening arrives, the influx of people becomes somewhat younger, and with the arrival of midnight, it becomes "one big party
The zip line will start out at the top of a launch tower, standing at 114-foot-tall. This will be built by Caesars, starting from the west end.
It isn't the first time that casinos in Las Vegas have chosen to invest in non-gambling attractions. Over the previous few years, some have created rooms that contain bunk beds in order to appeal to young travellers who cannot afford luxurious accommodation.
Meanwhile, others have incorporated co-working spaces with Wi-Fi, as well as lounges with pool and air hockey tables. The idea behind the installation of the new zip lines is due to the common frequency of how they make people feel. The apparent adrenaline rush that soaring down a zip line might bring to people is more likely to then send them forwards towards a blackjack table right after. At least, according to Andrew Lepp, Kent State University associate professor in recreation, park and tourism management. He describes both the zip line experience and playing blackjack as being "calculated risk taking".