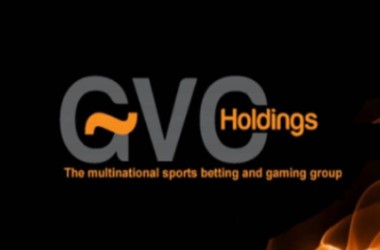 There has been lots of action on the US front recently, as far as gambling is concerned. And it seems as though one of the United Kingdom's biggest companies GVC Holdings, which is the owner of the popular Ladbrokes brand, is looking to involve itself in that action.
The company is very close to completing a $200 million (£153m) deal, which will see it potentially go through a huge merger with the world's biggest casino operator, MGM Resorts International. GVC gave confirmation to say that it is currently in talks with the MGM brand concerning a united venture and that could be announced in full sometime this week. A spokesman for the GVC company said that the discussion currently stands "at an advanced stage".
Certain insiders spoke with Sky News and informed them that the merger is likely to incorporate a commitment that will see the companies unite for around 25 years, although an option to buy one another out after 10 years will also be a part of the deal.
It's also thought that this partnership between the two big names will give the GVC firm an additional boost on the FTSE 100. It had a vast flurry recently following gambling activity that took place during the World Cup.
The MGM brand declined to make any comment on the talks that the two companies are going through.
Any Other Details to Mention?
The original agreement that is likely to take place between the two brands will not be a full-on merger, it seems. Yet, it is quite logical to think that if a deal does go down, this could lead to a complete merge of the MGM and GVC companies.
At the moment, the two of them currently hold an alliance in the US state of New Jersey, which operates under the playMGM name. Therefore, many believe that the companies are steadily making their way towards becoming one united front, especially where the market of the United States is concerned.
The details of the deal have been brought forth just a couple of months following the Supreme Court's decision to overturn the long-standing ban that existed on sports betting. Once this decision was made, operators began scrambling to secure certain positions within the US sports betting and gambling markets. Paddy Power Betfair almost instantly took up a strong position by claiming the fantasy sports platform known as Fanduel.
GVC's stock has been on a steady incline over the past year, according to figures from the London Stock Exchange. Things began improving as of September 2017, and even though there have been some declines in its price over the proceeding months, this has always found its way back up again. July 17 of this year saw it reach a peak of 1,107 and if the deal between these two major companies is announced properly this week, that price could be beaten out once again.