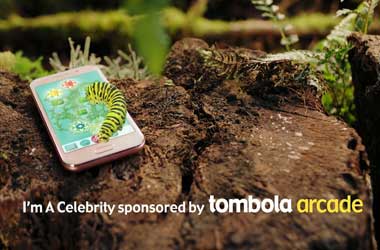 Backlash from anti-gambling campaigners has been directed towards the popular UK television channel ITV, following an advertisement for gambling on one of its downloadable apps.
The app, which centres itself around the new series of I'm a Celebrity…Get Me Out of Here!, reportedly features advertisements for a gambling operator. With the television show also having a legion of youths as fans, critics of the app have said that this is encouraging them to bet.
It's quite the risky move for ITV, considering the United Kingdom's gambling operators are currently in the midst of being taken to task for their advertising campaigns. It was only yesterday as well, that we reported on the fact that the number of children participating in betting in the UK has quadrupled over the past two years.
The deputy leader of the country's Labour Party, Tom Watson spoke of the issue, saying that it is "evidently wrong" to allow a gambling company to sponsor such a mobile app. In a discussion with The Guardian, Mr Watson also said that it happens to be such an inappropriate time for ITV to allow such sponsorship to take place, with the under-age gambling problem being as it is.
ITV Defends Itself
The television channel didn't delay in responding to criticism, stating that its sponsorship by the gambling operator falls in line with all Ofcom rules, as well as the rules that have been set out by the Broadcast Committee on Advertising Practice (BCAP). It also went on to say that the television show in question does not actually target children as it airs after the 9:00 watershed throughout the week.
Tombola Bingo, which also provides a selection of additional gambling games such as those found in casinos, proudly stands by its status as the show's sponsor, too.
Yet, with the mobile app for the programme being the most popular route for fans to take in order to vote on contestants participating, it's questionable just how many children are using it. I'm a Celebrity…Get Me Out of Here! is actually the most-watched television show this year after the World Cup. The mobile app itself has been downloaded to over 1 million devices, according to figures.
With this in mind, estimates suggest that the number of viewers of the show who are under-age could also stand at around the 1 million mark.
Because of the sponsorship by Tombola, adverts appear on the mobile app, reaching out to users to bet at its site. This means that a range of bingo and slot games are readily available for anyone who utilises the ITV show's app.
With these findings combined with the research done by the UK Gambling Commission, Mr Watson sought out additional action from operators, broadcasters and the government of the UK for more responsible action.