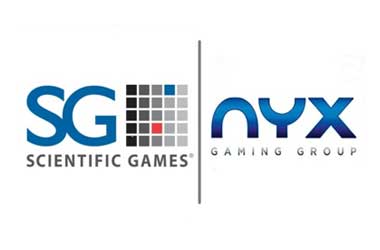 Things have been looking exceptionally tense between UK gambling company William Hill and US rival Scientific Games in recent months. However, what was once a bitter feud between the two has come to an abrupt ending. The legal spat between the two companies was brought to a close with the two brands agreeing a share sale and commercial deal.
Upon Scientific Games announcing that they were moving to acquire more of the Nyx Interactive company, William Hill swiftly moved to block the CAD$775 million transaction. The UK company didn't want Scientific Games gaining the upper hand within the New Jersey territory of the United States. In response, Scientific Games went forward with legal proceedings against William Hill within the state. The US company even claimed that William Hill had repeatedly stated that it would purchase additional share of Nyx stock in order to block their acquisition.
However, the two big-name brands have now put their warring ways to the side. This comes with the requisite for Scientific Games agreeing to purchase William Hill's own stake in the Nyx company. This stake consists of a total of 6.8 million standard shares, which are worth CAD$16.3 million, as well as another £87 million for convertible preference shares.
A Deal Is Reached
The chief of William Hill, Philip Bowcock made mention that this deal has brought all legal action to a close between the two companies. Furthermore, he added that the deal expands his company's commercial relationship with Scientific Games in the US market. He also promoted the importance of the move due to the US offering "considerable potential". This is due to the Supreme Court of the country being currently in talks over a Professional and Amateur Sports Protection Act (PASPA) ruling. This is expected to happen next year and if it does, it will provide states with the possibility of providing legal sports betting to citizens.
The Supreme Court has already heard evidence given by several bodies relating to overturning the PASPA. This ruling came about in 1992 as a federal law, and it restricts the vast majority of states from offering legal sports betting. Only three at current are able to provide such in a fully regulated environment. However, even despite this ban, sports gambling remains as a huge black market in the United States. It brings in billions of dollars every year. It is this that has prompted the governor of New Jersey, Chris Christie to request the PASPA to be overturned. Others have also backed this call. Should this happen, states could then properly regulate such betting, as well as tax it. A decision by the Supreme Court is expected in the first half of 2018.