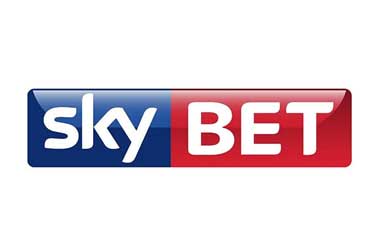 SkyBet, one of the United Kingdom's top sports betting platforms, recently saw itself reach a best-ever level when it comes to the Cheltenham Festival. The company, which also owns an online casino and poker room, had punters placing 300 bets per second during the Gold Cup event of the festival. And the reason behind this? Improvements made to its website, according to CEO, Richard Flint.
Flint stated that the improvements enable SkyBet to pay out winnings to its customers a lot faster. Meanwhile, a new algorithm provides players at the site with content that is a lot more tailored to them. It was these features, he said, that had helped the platform bring in more bettors. In addition to this, SkyBet also went on to offer customers their money back if they went on to lose the first race each day during the festival. Flint also went on to state that this proved to be exceptionally popular with SkyBet's customers.
Figures show that customer numbers dramatically increased by one fifth, hitting the two million mark in the last six months of 2017. At the same time, earnings would double to about £118 million following sales of £339 million. This led the CEO to say that SkyBet had thoroughly benefitted from various UK football fixtures towards the end of 2017, which finished in draws. This situation is particularly favourable for sportsbooks due to the fact that most people either bet on a specific team winning or losing, rather than a draw result.
More Details and Figures
Due to the number of regular visitors that SkyBet has, it has since gone on to extend its lead as the country's most popular online bookmaker. This was discovered via independent data that was collected by Kantar Worldpanel. The SkyBet site is owned by the private equity known as CVC. Furthermore, it is noted that the company has launched its second international market in Germany, following a successful launch in Italy. Sky TV already has a presence in Germany, which is why it was chosen as the next location to expand in. Satellite television is a key utilisation of SkyBet's advertising strategy.
While the online gambling world has been on a steady incline, high street stores look to suffer from a large dent in their profits. This comes following the UK Gambling Commission's suggestion to cap maximum bets on fixed odds betting terminals (FOBTs) to £30 or less – an amount that currently stands at £100. As reported recently by us, these bets can be placed every 20 seconds on games like blackjack, roulette and slots. Despite this being an attempt by the government to curb the UK's gambling addiction problem, the recommendation by the Commission has left several people and organisations unhappy. Prior to the consultation on FOBTs, charities and such had requested that these terminals have maximum bets of £2 per round.