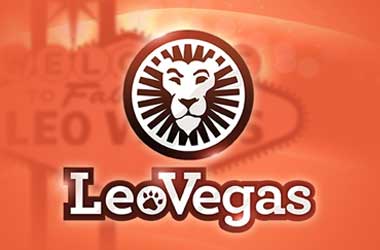 The Swedish gaming company known as LeoVegas certainly doesn't seem shy about coming forward. It announced earlier on this month that it had come to an agreement with Intellectual Property & Software Limited (IPS) for the acquisition of the company. And the figure that had been agreed upon for the acquisition? £65 million.
LeoVegas went on to state that it believes IPS is a "rapidly growing" operator in the online casino world. Of course, the perception isn't wrong at all. In the last quarter of 2017, IPS brought in revenues of £11.7 million. The deal between the two companies will see the Alderney-based IPS hand over brands like 21.co.uk, Bet UK, UK Casino and Slotboss. Furthermore, assets from the online bingo marketing company known as European Domain Management (EDM), as well as Rocket 9 Limited, will also be handed over to LeoVegas AB.
The LeoVegas online platform itself has already celebrated its sixth year in operation and Gustaf Hagman, CEO of LeoVegas felt very excited about this new acquisition. He went on to state that it "feels just great!" that LeoVegas could complete such a deal. The move is all down to the planning of Hagman, who set out an expansion project for LeoVegas last year. This came following the company's acquisition of the Winga.it gambling site, an Italian platform. At the time, Hagman said that it is the goal of his company to grow in regulated markets. He also said that the LeoVegas focus on mobile gaming, as well as the proprietary, flexible technology platform ensure that great conditions are in place for successful acquisitions.
The Future of LeoVegas
The fact that LeoVegas has managed to reach such an agreement with IPS seems to be right in line with Hagman's vision for his company's expansion. The United Kingdom is one of the largest markets for IPS, with online casinos and sports betting platforms currently thriving. The speciality of IPS is to focus on customer acquisition, which it does through the utilisation of data from keyword optimisation plus demographic segmentation.
Speaking about IPS, Hagman said that LeoVegas sees "several attractive attributes". Furthermore, he stated that the company has a "tremendous momentum" as far as both growth and profitability are concerned. He said that with this agreement, LeoVegas will be gaining some great ground within the UK market. It now holds 85 employees who have local expertise.
Looking back at the LeoVegas expansion plan, it seems as though the company is swiftly gaining ground throughout Europe. In December of 2017, it completed the acquisition of 51% of the shares in the streaming network, CasinoGrounds. This move saw LeoVegas hand over SEK 30 million (roughly £21,450,000) as part of the agreement. As far as this company goes, LeoVegas also has the option remaining to purchase a further 29% of shares before 2022!