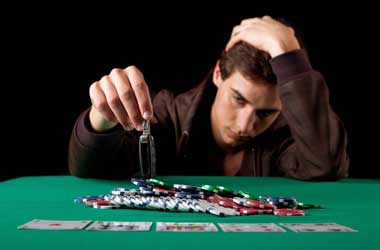 Problem gambling within the United Kingdom has been brought to light as one of the main issues that the Gambling Commission is tackling. Especially in areas such as addiction to fixed odds betting machines. In fact, the Commission revealed that this particular addiction costs the country around £1.5 billion in health issues of those affected by it, as well as financial difficulties and more. However, there have been further revelations regarding this problem. Now, it's clear to see where the worst affected areas of the UK are.
It's Glasgow in Scotland that tops them all, with figures showing a £35 million-a-year number in social harm. This location is followed on by the large cities of Birmingham, then Liverpool, Manchester and finally Leeds. The Capital City of London doesn't even make the top five, and it's Edinburgh – another large city in Scotland – that comes in at sixth position. These figures have proven to be fairly shocking in themselves, but appear worse with the locations also revealed.
Difficulties in Resisting Temptation – by a Consultant Psychiatrist
The National Problem Gambling Clinic, which bases itself out of London, has a mission to advance existing problem gambling treatments. It is there that Dr Henrietta Bowden-Jones works as a consultant psychiatrist. Speaking of the difficulties behind problem gamblers avoiding temptation, she explained things further. She stated that being able to make a wager on slot machines every 20 seconds does "feed into the vulnerability" of people. She especially picked out those who may be trying to redeem their losses or those who are more impulsive. In both cases, the speed of being able to bet is highly attractive.
Bowden-Jones then went on to explain that it's not only betting machines that tempt such players. Instead, it's clear that the appeal is also there when it comes to sports betting and casino table games, such as roulette. Furthermore, she said that many patients that she sees have parents who are or were also problem gamblers.
The Issues with FOBTs
Fixed odds betting terminals (FOBTs) in the United Kingdom currently allow players to place stakes of up to £100. And this is achievable every 20 seconds. However, the Government is currently in talks to set a maximum bet limit on these machines. The reduction would see maximum wagers go down to anywhere between £2 and £50 per 20 seconds. The consideration of this change is set to finish with a result on January 23.
Originally, it was thought that such a cut on maximum betting stakes could strongly affect bookmakers and casino operators alike. However, it now seems that the effect wouldn't be as drastic as first predicted, by over half the amount. The research into reducing maximum bets also state that this amount would potentially be offset due to the reduction of the impact in other areas. This includes welfare services, crime and work and housing issues.