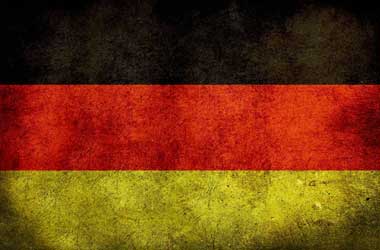 The leading gaming machine developers in Germany have expressed their support for the third amended State Treaty on Gambling, although there have also been calls for any future regulations to proceed even more. This would include the legalisation of online slot gaming within Germany.
As if in unison, the four gaming machine manufacturers and operator associations of Automatenverband Niedersachen (AVN), Bundesverband Automatenunternehmer (BA), Verband der Automatenkaufleute Berln under Ostdeutschland (AV) and Fachverband Spielhallen (FSH) spoke of their pleasure at the introduction of the State Treaty. They spoke of this breaking whatever deadlock the German gambling industry has been supressed by. It is this Treaty that will finally allow licences to be granted for online sportsbooks.
Yet, the four companies also said that the new Treaty is just the first step that has been successfully taken "towards re-regulating the market". The aforementioned Treaty is to be implemented for a short period of time, running up until 30 June 2021 and awarding sports betting licences, which will also allow online sports betting to occur. While there were initial efforts to limit the number of licences being handed out to 20 in total, legal challenges scuppered those attempts.
With the new regulations in place, the framework has to be sure that players are being directed away from accessing illegal gambling options so that jobs and tax revenue isn't being lost to any foreign-based platforms. Additionally, the new framework should protect Germany's youths from being tempted into the world of gambling.
The Four Manufacturers Speak Out
Representing the AVN company, chairman Heinz Basse said that the new State Treaty definitely aims in the right direction, yet he continued to say that lawmakers should take care not to repeat any old mistakes that they have made before.
"Effective regulation must be based on the quality of the companies"
he said, before proceeding on to explain that higher quality companies ensure protection for players and youths.
Backing up Mr. Basse, the president of BA and chairman of AV, Thomas Breitkopft spoke of the need for high-quality platforms, rather than a large quantity of them. It is those kinds of regulations which will determine the future for Germany's gambling industry, he said. With such a reasonable legal framework, "efficiency and consumer protection" will be ensured.
Even though the State Treaty has the support of these four German gaming machine manufacturers, the European Commission actually spoke out against the introduction of it. In August, the Commission stated that it didn't offer much of an incentive for operators to want to secure a licence.
The Treaty will allow sports betting products to be provided to the German market, although there will be no in-play wagering possible and a €1,000 monthly spending limit that bettors must adhere to. Analysts have made the suggestion that with such a restrictive framework, the revenue for German licensees could be slashed dramatically.
Despite concerns from analysts and the European Commission, lawmakers in Germany have already specified that this will not prompt any changes to the legislation.