Gambling Ad from William Hill Banned by ASA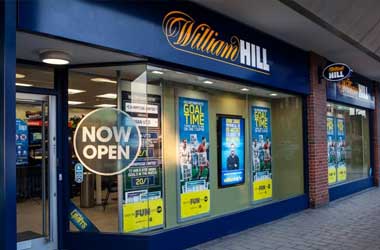 A William Hill television advertisement has been banned from being shown in its present form nearly five months following its first airing. The Advertising Standards Authority (ASA) took issue with the commercial after seeing that the promotion in it for one of the sports betting bonus pay-outs, was misleading to the platform's customers.
The bonus in question – William Hill's '2 Clear' promotion, which is marketed as a free bet bonus – was first broadcast on the ad in September of 2017. It went on to encourage bettors to claim the offer, which gave them a 15% bonus on top of any winnings should their chosen horse win by two or more lengths. The commercial went on to describe the promotion as a bonus in a "free bet" format, which would be available for any of the platform's "live TV flat" races.
Yet, upon the ASA investigating the advertisement following a complaint about it, a couple of issues were uncovered. The complaint that was made brought into question whether or not the commercial made it clear enough that at least six runners had to be in the race for the promotion to be valid. This information was explained, although only in small print on the screen. However, the ASA found that this looked to be very much contradicted by a larger set of more prominent text, as well as the ad's voiceover. This seemed to suggest that the promotion was able to be used for all live races.
The Recent Changes in Gambling Advertisement Standards
Not only did the ASA pick up on the contradictory part of the commercial, but that it's a fairly frequent occurrence for horses to drop out at the last minute when it comes to flat races. Therefore, punters may have placed a bet on such a race, expecting to qualify for the 15% bonus without actually receiving one in the end. This outcome was not explained in the television ad either.
Despite these findings, William Hill claimed that it believed the advertisement would have ensured that customers were "well-informed" about the offer before they placed any bets. Furthermore, it went on to suggest that the spot did comply with all best practice in the industry, relating to gambling ads.
However, in more recent weeks, commercials that appear to contain somewhat of an urgent call to action for bonuses and promotions are being heavily targeted. This is due to the government's wish for problem gambling to be tackled as soon as possible, and there are fears that these sorts of ads target such players.
Earlier on in February, the Committee of Advertising Practice (CAP) published updated guidelines relating to gambling ads. These guidelines came following the increase in pressure from the UK government for the reasons mentioned.
"We won't tolerate gambling ads that exploit people's vulnerabilities…", said the CAP Director, Shahriar Coupal.
Further to this, the country's Gambling Commission requested for greater regulatory powers in January. If it receives such, it will be given permission to hand out fines to bookmakers who breach these advertising standards.
When it comes to William Hill, the company has not had such a great time in recent weeks. It was only a few days ago that we reported on the betting company being given a huge fine from the Commission for breaching regulations relating to anti-money laundering and social responsibility.