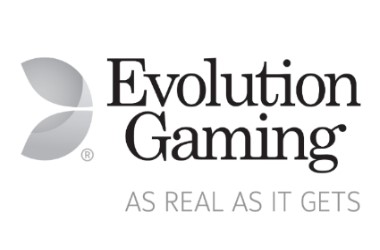 Proving that live casino games are still just as popular – if not more so – now, Evolution Gaming published its Q2 figures on Wednesday, showing increases in earnings, revenue and profit. These same figures show that the developer has gone from strength to strength, with a rise of more than a third in some areas.
In the three months that ended in June, Evolution Gaming's titles managed to generate revenue of about €59.3 million, which stands as being roughly 40% higher than that same period in 2017. Meanwhile, earnings showed an increase of 36% to €26.2 million, with profit also taking a nice jump upwards by 37% to €20.1 million.
These leaps in figures are something that Evolution – a Stockholm-listed company – has credited to the company's huge expansion in recent months. This has led to the revenue contribution from the "rest of the world" to increase from 2017's 14% to 25% in this most-recent quarter.
It was only in February of this year that Evolution Gaming chose to launch its live casino studio based in British Columbia, making it the first one of the developer's studios to exist outside of Europe. This international expansion is also expected to continue into the third quarter of the year, with another studio planned for the state of New Jersey in the United States.
Setting Foot on American Soil
It's a bold move by Evolution Gaming to enter the US lands, although there couldn't be a more fitting time than now, considering the changes that are taking place in the country. Just last week, the developer gave confirmation that it has signed a deal to provide live casino game services to the online gambling platform of the Atlantic City-owned Ocean Resort Casino. Once the website for this has been completed, it will provide live games from within the Evolution studio, as well as Dual Play Roulette from the land-based casino floor.
Not only that, but Evolution also made previous announcements to this, stating that it has signed deals with the New Jersey online operators from Resorts Casino Hotel, as well as the UK operator 888 Holdings. With this being the case, the 10 table games that will become a part of the New Jersey studio will be able to further boost Evolution's figures.
For all the good news though, the share of revenue that Evolution gained from regulated markets did take a dip by three points in Q2 of this year. Yet, it is expected that this figure will receive a boost from the launch in New Jersey. Furthermore, Evolution inked two other deals with Sweden's Svenska Spel and ATG in recent times. This comes as the Swedish market will be liberalised at the beginning of 2019, so the state-run sites are no doubt looking to bolster their own offerings.
Speaking of the released figures and reports, the CEO of Evolution Gaming, Martin Carlesund said that his company has enjoyed a "high level of activity" recently. He attributed this to the various partners of the company who had been exceptionally active during the FIFA World Cup of this year. Carlesund said that Evolution saw demand for its products continue to be favourable after the end of the tournament, too.