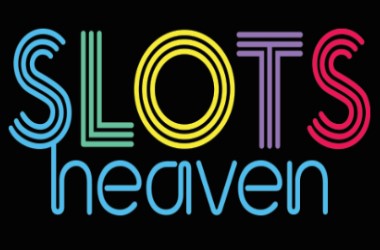 Progressive jackpot winners seem to be coming to the forefront at online casinos a lot more frequently these days. The latest one has taken place at the Mansion Group casino known as Slots Heaven. And the man who won it? Well, he signed up to the site and only four days after this time was collecting his big win!
David from Kent completed his registration and then it was those four days afterwards that he chose to return to the casino. Placing a £10 bet on the Gladiator slot game from Playtech – a game that bases itself on the movie of the same name – the player was stunned to see himself hit a progressive outpour of money totalling £1,371,621.61 altogether!
This stands as a landmark in the history of Mansion Group, as it's the largest win at one of the company's online casinos. Mansion sent a representative out from its Gibraltar base to meet with David in his hometown and personally present him with the winning cheque, helping to celebrate the monumental moment.
The Winner's Thoughts
David was asked by the Mansion representative about how he was feeling following winning such a huge jackpot win. He responded by saying, "You only ever dream about that kind of money…", before stating that today, it has come true for him. He intends to give his sons a certain amount of the cash each, being able to "set them up for the rest of their lives".
Following the admission that he has very much been floating on cloud nine since he won, David then reflected on his online gaming journey. He said that he'd dealt with several online casino platforms prior to signing up at Slots Heaven, and even some which treated players very badly. However, he said he's only been gaming at the Mansion-branded casino for about 6 weeks. Within this time, David has recognised that the employees are always friendly and considerate towards their players.
"The feeling of winning such a large amount of money is truly beyond my belief…", he finished off.
The CEO of Mansion Group, Karel Manasco also spoke of the big win, stating that the company is "absolutely delighted" about David's win. "We pride ourselves on offering members the ultimate experience…", Manasco said, before stating that the company will continue working in favour of players.
Mansion Group found itself being awarded the 'Online Casino Operator of the Year' at this year's International Gaming Awards, putting further backing to its online standing in the gambling world. The company has been in operation since 2003 and today, it possesses a wide range of enticing online casinos with games from well-known developers. Therefore, offerings like Slots Heaven, can cater to a wide variety of players, and the company's flagship brand – Casino.com – still stands out as being an attractive location to join, too.