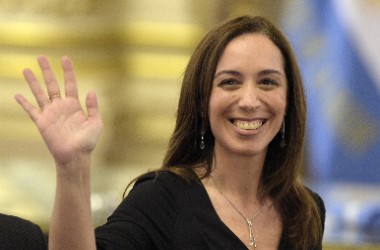 It's been a while since we heard something regarding Buenos Aires and its gambling decree. In fact, the last time anything was mentioned over the city was in early November last year. At the time, details came forth about The Senate wishing to review its online gambling scene, with the aim of setting up certain laws and creating a regulated industry.
Governor Maria Eugenia Vidal was at the forefront of this, attaching her first set of proposals for 2019's Budget, which would alter the gambling framework in Buenos Aires. Well, that mandate has now been signed into law, following a slight alteration relating to the tax framework for it. Now, Argentina's largest city will have the chance to operate online gambling in a legal setup.
It was in December of last year that the districts of Buenos Aires approved Vidal's gambling proposal, which would allow for seven separate online gambling licences to be provided to operators within the city. These licences would allow sports betting, poker, online casino gaming and racebooks for residents of the capital. Those licences can now begin being offered up, with a process being put in place for those first seven online operators.
Additional Details Surrounding Operators
The Argentine Provinces Board for Lotteries and Casinos (IPLyC) has seen up a set of criteria that must be met as minimum requisites by any interested parties, in order to secure themselves a licence to provide online gambling. These requirements include the fact that they must disclose their financial liquidity and how much experience in the industry they have.
Not only will there be the possibility for enterprises within Buenos Aires to apply for an online licence, but international companies will also be able to try for one, too. That being said, any company that does wish to do this will need to maintain a physical business establishment within the city as one of the requirements.
The gambling law may have made progress, but it didn't get there until Vidal made a couple of changes to its tax framework. The previously approved 15% tax on online gambling revenues will remain in place, although there will be an additional 8% tax added to individual product verticals. This is joined by a further 2% levy, which covers licensing provisions within Buenos Aires.
Governor Vidal has stated that the taxes collected from online gambling companies will be, in their majority, used to fund the city's FIDES – Social Development & Integration Fund.
That being said, even though Vidal has passed the law on online gambling in the capital city, it is expected that protests will be brought against it by the Superliga and Argentina FA, two other governances. Both of these brought demands to the President earlier on in March this year, requesting that the motion be suspended.
Not only that, but the governing bodies who oversee Argentina's football sector have also stated that they will bring an injunction into place relating to the gambling bill, unless changes are made to provide rewards for the country's football clubs.