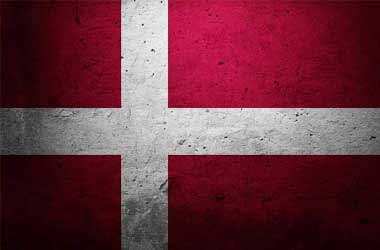 It seems as though the online casino market within Denmark has experienced a growth in its final quarter of 2018, although this looks to have caused a negative hit on sports betting figures.
Last month, the Spillemyndigheden body (Denmark's licensing and regulation board) released figures relating to the gambling market. These figures showed that locally licensed gambling operators managed to generate a total gross revenue of 1,655 billion Danish krone in the last three months of 2018. That's equal to about £189 million and marks a rise of about 0.8% on the same period in 2017. Additionally, it's 1.9% more than was made in the third quarter of last year.
Despite the fact that both online and land-based sports betting revenue remained on top as the dominant gambling option within Denmark, bringing in DKK664 million (£76 million), that still marked a 7% drop from the same period of 2017. It's thought that the decline would have also been greater still, considering that wagers on horse racing were included alongside the sports betting figures since the first quarter of 2018.
When you compare this with the figures for online casinos in Denmark, the results show an increase of 16% for the fourth quarter of 2018, reaching a total of DKK554.9 million (£63.5 million). That's a new high record for the market. What's more, online casinos posted revenue gains every single month last year, reaching a high of DKK206.7 million (£23.7 million) in December.
Additional Figures from Denmark's Market
Land-based gambling on machines was down by 3.3% in a year-on-year setup, while mobile gaming saw a decline from 49.9% in quarter four of 2017 to 48.2% in last year's same period. Yet, the revenue for desktop wagering saw a gain of 18.5%, marking the highest of last year's quarterly figures.
It's not all about the figures surrounding gains and losses in terms of revenue, though. Denmark also experienced a total of 17,687 names had signed in to the self-exclusion program known as ROFUS. That figure exists up until February 1 of 2019, which represents a total of more than 4,000 names over last year's same point in time. Of those choosing to self-exclude, a total of 68.3% had taken the decision to select a permanent ban from operators that are locally licensed.
As far as other news regarding the Danish market is concerned, Monday saw an announcement come from the Scientific Games brand. The announcement spoke of the expansion of the company's relationship with the former gambling monopoly of the country, Danske Spil. Both companies have signed an agreement with each other for a further five years. At the same time, Scientific Games will provide the sportsbook at Danske Spil with a new front-end user experience, whilst proceeding with rolling out new products once they're fully developed.