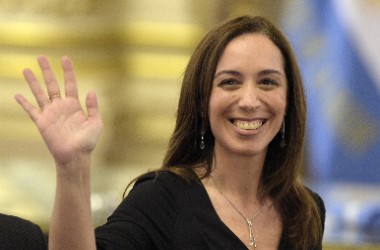 Buenos Aires, Argentina – The Senate for the country's largest province seemingly has an interest in reviewing the online gambling scene and potentially setting up laws and regulation for the industry.
Governor Maria Eugenia Vidal attached her first set of proposals on to the Budget for 2019. These proposals look to adjust and update the gambling framework for the province, to allow online gambling to become a safer sector.
Reportedly, seven online gambling licences, which will cover the sports betting and casino sectors, will be offered to begin with. According to several news sources from Argentina, the centre-right governing body (Argentina PRO Party) will look to bring these licences into effect as soon as possible.
Meanwhile, the new legislation that the party wants to introduce, would also see an online tax revenue of 15% set up. With this being the case, the party expects to earn revenues in total of 2 billion Argentine pesos (£43,300) per year. In addition to this, extra Budget proposals suggest that a higher tax is brought into effect on land-based establishments. Should it be accepted, this will see the amount increase by 2% on winnings from both casinos and bingo halls.
What Does the Law Look Like?
At the moment, different provincial jurisdictions are allowed to set their own gambling laws, which is why Buenos Aires can look for a turnaround in its own legislation, without it affecting the rest of Argentina. The only exception to the constitutional framework is the country's National Lottery, which is legal and regulated by the same laws across all provinces.
Stipulations from the PRO party will require that anyone requesting one of the seven initial licences will have to have a corporate presence within the province of Buenos Aires.
Yet, the move by Ms. Vidal has apparently been somewhat of a surprise to many Argentine political commentators. Most of them hadn't particularly thought of her opting to turn her attention to such an area – instead believing that she had a stark anti-gambling stance. However, the Governor has remarked on the choice to include this in 2019's Budget. While she remains very much against the arcade and bingo halls within Buenos Aires that affect the province's poorest areas, she and her party executives move to legalise online gambling for one main reason. The protection of Argentine players against scam sites and illegal setups.
Whether or not the Governor and her PRO party will get to push the Budget suggestion through successfully remains to be seen. If so, then legal online gambling could soon become an entity within Buenos Aires. After that point in time, it will depend upon operators within the province, as to whether or not the licences are claimed and put to good use.