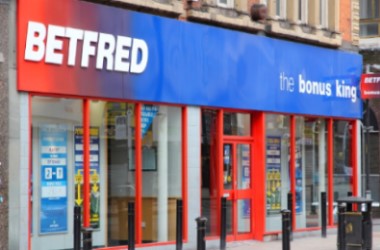 The popular gambling company Betfred was recently brought to the forefront of the television programme known as The One Show. The programme, which airs at 7pm on BBC One in the United Kingdom, placed a focus on a recent winner who had triggered a huge jackpot of £1,722,500.24 while playing at the Betfred casino.
Naturally, as would be the case for any player, Andy Green was overwhelmed and thrilled to trigger such a jackpot while playing the Frankie Dettori's Magic Seven blackjack game. In fact, it didn't take long for him to celebrate with his friends and family, spending about £2,500 in the process. This did take place after Betfred had confirmed that he was a winner of the jackpot.
The happy times wouldn't remain for Mr Green, though. Four days after his win, Betfred contacted him with some bad news.
According to the support agent of the casino, the game he had won on had actually suffered a glitch which allowed him to trigger the jackpot. As a result of this, he was informed that the platform would not be going ahead and honouring his huge jackpot win.
While Green did say that the Betfred representative told him that the jackpot win was not being awarded because of a "software malfunction", he says that he was offered a reimbursement to cover the £2,500 he had already spent. Furthermore, the brand offered up a £60,000 payment to him. This, the player says, was to keep him quiet on the fact that Betfred would proceed with a non-payment of his jackpot win.
However, Mr Green refused this offer and instead chose to take legal action against the British gambling company.
The One Show Helps to Expose Betfred
In a bid to assist with Green's case, the popular television programme The One Show opted to run the story.
Mr Green would go on to explain that he began betting with a bankroll of £100 and was almost out of funds before he managed to activate the game's bonus round. During this, his balance shot up to about £10,600, and he said that even this amount would have been life-changing for him. Yet, he didn't want to give in and continued to see his fortunes rise.
His balance went up to £38,000 and then to £76,000 before going into the hundred thousands. Before long, his mobile device was flashing to inform him that he'd won the game's jackpot amount of £1,722,500.24. This led to the player taking a screenshot of the massive win, as he was in disbelief that it actually belonged to him.
Mr Green's case has been taken on by his solicitor – a Mr Peter Coyle. It was he who convinced the player not to accept the hush money from Betfred. While Coyle has been seeking evidence of the glitch from Betfred, so far, the company has not been willing to share any information about this with him.
The only statement that Betfred has released regarding the situation, is that no legitimate jackpot win had actually occurred, due to the new game release suffering a malfunction of its software.