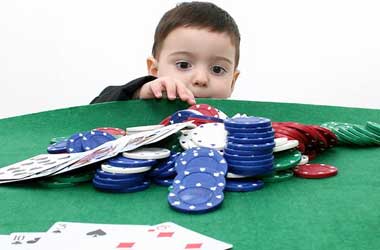 The Advertising Standards Authority (ASA) is currently examining four online gambling operators and the advertisement of certain gaming options. The operators are said to have been strongly promoting online casino games that are likely to appeal to children. A complaint was logged by the Campaign for Fairer Gambling regarding the four companies, which led to the ASA's involvement. The Authority is now investigating M88, Fun88, Letou and 138.com. As it happens, these companies are all shirt sponsors of some of the major football clubs within the UK.
Certain online casino games, such as Fairytale Legends and Santa Paws – coming from developers Netent and Microgaming, respectively – are currently under an investigative eye by the ASA. Not specifically the games themselves, but the amount of advertisement and focus that the previously spoken of operators places on them. Of the four platforms, Letou was the only one to comment on the investigation. A spokesperson for the company simply said that customers are only able to play games on its website once they verify their age.
However, it's not just the fact that these games are available to play on such websites, but the fact that they can also be found in free versions too. This is usually to give gamers a look at how the slots work before they deposit and/or start playing with their own money. Because of the games incorporating popular characters from animations and stories, there is a fear that the games will become attractive to youngsters. It was only last year that the United Kingdom Gambling Commission gave strict instructions to its licensees to remove any and all promotional materials that could prove to be a temptation for children. However, it has become clear that there are still online casinos that feature such content.
Crackdown on Access for Children
Stern words were given earlier this month by Anne Longfield, whose position as the Children's Commissioner for England sees her try to protect minors as much as possible. She requested the implementation of some new rules to make it difficult for children to be able to access online gambling content. She said that the ease by which youngsters can access such games has the potential to trigger the worst kinds of addiction amongst youths.
According to a recent report from the Gambling Commission, over 370,000 children between the ages of 11 and 16 gamble on a weekly basis. Not only that, but this same research stated that about 25,000 of these children are already addicted to gambling, with another 36,000 at the risk of becoming addicts. Such figures prompted the Gambling Commission, on Thursday, to propose certain changes to the Licence Conditions and Codes of Practice. It is these changes that focus themselves on regulations relating to marketing and advertising.
Furthermore, an invitation has been given out by the regulatory body, to customers, operators and even members of the public, offering them participation in a consultation period. This allows attendees to have their say on the Commission's proposed reforms. Any parties interested in such have until April 22 to provide their comments on such.