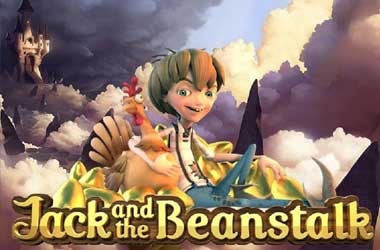 The Advertising Standards Authority (ASA) of the United Kingdom has been on the prowl again and has utilised its power to ban advertisements which were run by the online operator 32Red. The adverts in question were showing up when anyone typed in the words "Jack and the Beanstalk" into the Google Search Engine, and the adverts were also shown to be paid for by the 32Red brand.
It's said that these adverts had the potential to appeal to children, which is why the ASA took the necessary action of banning them. Two advertisements were paid for by 32Red in order to promote its site and the online slot game from Netent, which surrounds the fairytale of Jack and the Beanstalk. The advert also promised to provide anyone joining 32Red and accessing the game through the link, a big bonus of up to £150.
Yet, due to the fact that anyone could search for that children's fairytale and come across the ad for the gambling game alongside books and animated videos, the ASA decided that this was a breach of its standards. Speaking on the decision to ban the paid-for advertisements, the ASA said that due to it being considered a "highly popular classic children's fairytale", the ads were likely to be particularly appealing to children because of the "inclusion of a reference to Jack and the Beanstalk".
The ASA Expands on Its Decision to Ban
The ASA continued on by saying that 32Red had not carefully thought about who the ad could target, and instead of aiming an advertisement at those who are aged 18 or over in specific, it could have been navigated to by any child using Google and those key terms.
"The ads must not appear again in the form complained of", the authority said, before stating that it has spoken with 32Red about ensuring their gambling ads don't have any appeal to those under the age of 18.
Realising its mistake, the 32Red brand took the advertisements down as soon as they were brought to its attention. Other high-risk games were also checked to ensure that they were not a part of current adverts. According to a spokesperson, 32Red has also now put steps in place to ensure that any other high-risk games do not become part of future advertisements for the company.
The 32Red brand has been in existence since 2002, providing a variety of online games from a selection of top-quality companies, such as Microgaming, Big Time Gaming and the aforementioned Netent. It holds gambling licences from the Gibraltar Regulatory Authority and the UK Gambling Commission, whilst also offering up a 0-24 withdrawal timeframe.