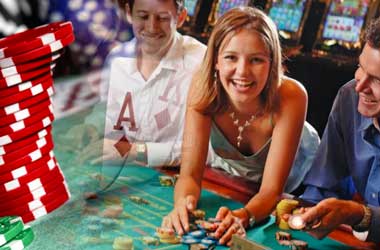 Gambling has always had great social ramifications over the ages, positive and negative, and this is true even today. Given the culture of working in small or large groups in closed spaces, a night out with your friends and/or colleagues is a common occurrence, especially on weekends and sometimes on weekdays as well. So what better way to do it than hit the high spots of the evening at one of the casino hotspots in town? Of course a night like that requires planning, at least of the basic kind. We take a look at how you can make this happen!
The first thing of course is to get your group of friends or colleagues together and keep them in the loop about the plan. Figure out a day when all of you can get out of office together and spend time. The next important step is to sit down and figure out which is the land-based casino you want to visit. This will take a little bit of research and there are quite a factors to take into account – how well-known or reputed is the casino you are looking to visit? Is the restaurant good enough? What is the menu like? The good thing is that because the restaurant and bar are usually part of the casino you do not have to look elsewhere for your food arrangements.
One important factor to check out is whether the casino is open to the general public or is it open only to members? Members-only casinos are exclusive and high-end usually and while that may make for a great gaming experience there is also the financial side to look at, for instance cost of membership. If you are up for it a membership is a good thing, however, as it gives you special treatment at a high-value place and also opens the door for future visits.
Other factors to check out include whether your group is likely to get a discount because you are all after all a group and the contribution to the casino's coffers would therefore be quite a bit, even if you gambled the minimum amounts. Advance bookings also get you nice packages that have more to offer than what is the regular fare at the casino. These could be anything, from complimentary welcome drinks to personalized service, private tables, a member of the serving staff totally at your disposal, and more. A good package adds that much more fun to the experience and also makes it more comfortable.
Ensure you do not breach the dress code at the casino. While most casinos nowadays do not have a dress code, there are certain items that you cannot wear. Ensure you follow the rules to save yourself embarrassment or possibly hassle later on. Once you are at the casino you can also pick out the specific games you want to play instead of blindly rushing at every game. The size of the bet is another critical factor you have to keep in mind.
The key to a good outing for the evening at a land-based casino is ultimately good planning. Follow the issues we have discussed earlier and you will have a reasonably good experience. There are more things to look at of course: behavior of the group members, bankroll management, cashing out, the means of returning home, and more.