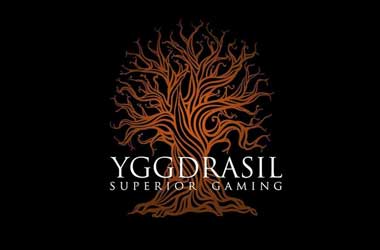 It's true to say that Yggdrasil Gaming is perhaps one of the most innovative and exciting game developers to have launched in this decade. It provides a set of games that are full of high-quality graphics, contain wonderful themes and provide players with endless entertainment. However, the games that the provider does offer are all slots. This is not specifically a bad thing, as the slots that it has released have all garnered great reviews.
Things are about to change though, because the developer is now working on releasing a set of table games to accompany its slots. These table games are set to become available to the online casino world in the first quarter of 2018, with a specific date still yet to be set. Still under development, there will be several multiplayer table games brought forth by Yggdrasil, which are being created with the company's in-house technology, REDUX.
What Can Be Expected from Yggdrasil's Table Game Collection?
While there aren't any specific dates for the games to be released, it has been confirmed that Blackjack will be the first to go live. Both Roulette games and Baccarat options will follow shortly afterwards. Furthermore, the company is currently developing dealer characters that will incorporate various movements and expressions in order for players to get the full effect of playing such games.
Speaking of the table games that Yggdrasil will launch, the CPO Kryzsztof Opałka said that the provision is ready to break into new ground as far as online casino gaming goes. He went on to say that this particular area of casino gaming has been a "fairly static" affair through recent years. However, the Yggdrasil selection of table games aim to combine social interaction as well as playability on the high end of the spectrum, making it somewhat of a novelty to the industry.
"It won't just be a single player trying to beat the house, but instead thousands of real players from all over the world, who are all able to join the game simultaneously with the aim of hitting big hands and bigger wins", he said.
Where Will Yggdrasil's Table Games Be Available?
The online gaming community will no doubt have a huge interest in accessing the range of table games from Yggdrasil. However, if you're looking to get a head start over others, then you'll be able to find the games making their first appearance at the Vera & John online casino, as well as the Intercasino platform. While this will mark their first appearance, Yggdrasil hopes to have its range of table games in full operation across multiple platforms by later on in the year.
Yggdrasil first launched in the year of 2013, and ever since it began producing slot games, it has speedily grown in size and popularity. The slots that it already provides include such popular options as Super Heroes, Vikings Go Berzerk and Double Dragons. Time will tell if the developer's table games have quite the same impact. However, if the innovation and uniqueness of Yggdrasil is within them, there is little doubt that they'll prove to be just as popular with the gaming community.