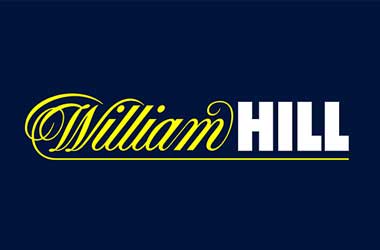 Despite the fact that the United Kingdom is experiencing somewhat of a crackdown on many aspects of its gambling industry, some companies are still managing to plough ahead reap the rewards of alternative markets. One of those brands is William Hill, which recently unveiled its financial results for the first four months since it recorded its first-half results. From those results, the company confirmed that both the demand for online gambling as well as its expansion into the US market have both helped with boosting that overall financial figure.
The same can't really be said for William Hill's retail stores, which can be found in many locations across the UK. After the Government chose to reduce the maximum stake that players are allowed to place on fixed odds betting terminals (FOBTs) from the former limit of £100 to just £2, the fear of many companies was that it would dramatically affect their revenue and thereby lead to the closure of several retail stores.
Not only that, but there is the potential for the UK gambling scene to suffer through additional changes, such as the possibility for the banning of credit cards for online betting. In a recent poll by Golden Casino News, more than 75% of polled players agreed that credit cards shouldn't be allowed for this activity.
While the William Hill brand has suffered with a drop of 23% in sales turnover since the new law was introduced, as well as the closure of around 700 of its betting shops, it has managed to garner takings elsewhere. For this reason, William Hill has chosen to place more of a focus on its online gambling sector, where such restrictions are not in place. Net income in this sector increased by around 26%, with the gains being completely driven by the site's casino. Yet, this isn't the only area where William Hill can say it has garnered quite a lot of attention.
Expanding into the US Market with Sports Betting
As well as the online gambling market increasing in popularity in general, William Hill has also seen a dramatic rise in the attention that its overseas markets have gained. This is especially true of the sports betting sector of the United States, which was recently made a legal sector of the gambling world there. Since introducing itself to that market, William Hill has become operational in 10 US states and also provides a mobile application for bettors to utilise there, too.
Furthermore, the company recently announced that it has purchased GG Technology's sportsbook assets, which includes its operations based in the state of Nevada and the Bahamas.
It's hardly a surprise that these things have garnered such attention, either. Ulrik Bengtsson, who was previously the boss of William Hill's digital operations, was promoted to the position of CEO in September. This was a move that was made as part of the company's efforts to become a lot more digitalised in the upcoming years.
Alongside the aforementioned 26% growth in online net revenue, it was reported that a 60% rise in net revenue from its US divisions took place in the 17 weeks that ended on October 29. In terms of the future, William Hill has already stated that it expects a full-year adjusted operating profit of up to £70 million to be in effect by August, 2020.