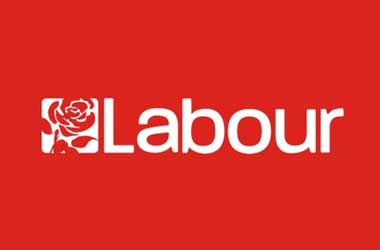 It's been quite common knowledge for some time now, that the UK government is looking to crack down on the gambling industry. One of the most liberal markets in the world when it comes to gambling – both offline and online – the United Kingdom Gambling Commission (UKGC) recently undertook investigations into the industry and discovered that many changes were needed.
Only recently, the Gambling Commission imposed fines on several online gambling operators. Perhaps today could be the day that another step is taken towards combatting problem gambling in the country.
Information has come forward that states the country's Labour Party has the intention of banning credit and debit card deposits at online gambling sites for UK gamers. Should the government choose to take this idea and run with it, a huge number of gambling transactions would be affected by it. Many gamblers utilise their cards for funding their online accounts with, meaning that a mass of transactions would be swiftly cut out. Players would need to find an alternative method of adding money to their accounts.
It is said that the Deputy Leader of the Labour Party, Tom Watson will publish certain conclusions by the end of this week, relating to his party's gambling regulations review, which has taken almost a year to finish. The collection of proposals that this contains includes the one about enforcing a blanket ban that will stop the use of cards for gambling services.
Speaking of this move, Watson said that if people can use credit cards to fund their accounts with, this gives players the opportunity to easily "bet more than they can afford". This, he went on, is a huge influence when it comes to gambling addicts.
What Else Could Be on Its Way?
Reports by the UKGC have suggested that roughly between 10% and 20% of online annual deposits at gambling sites are made by British players who opt to use credit cards. This works out to be around £8.6 billion. But will the banning of credit cards really help to minimalize the UK's gambling problem?
As it stands, the Gambling Commission of the country did state that it would consider both the pros and the cons of potentially banning card payments, earlier on in 2018. This has seen one or two charities, including the well-known GambleAware, support the idea wholeheartedly.
Jon Ashworth, operating as the shadow health and social care secretary, worked in collaboration with Watson to review the idea of a credit card ban. Following on from doing so, he said that he feels confident that the Labour Party will manage to bring the proposed ban into force. Furthermore, he went on record as saying that gambling operators will not have any opportunity to sign sponsorships deals with football clubs.
It is thought that new limits could be brought into effect on the number of gambling advertisements shown during live sporting events, too. This could have come about following the World Cup earlier this year, when viewers were exposed to a monumental number of commercials relating to gambling. Concerns were then raised over the possible impact that this may have had on minors who were also watching the live events.