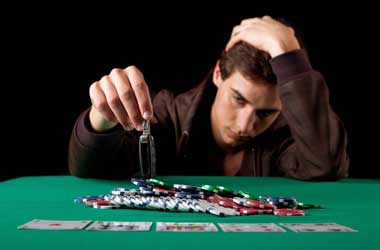 There is increasing pressure being placed on the UK government to do something about the growth in gambling addiction with the country. It's said that this issue affects roughly 430,000 people every year in the UK – a number which has been on the increase over the years.
It's not only the problem of this issue affecting people and their families and friends, but there is a social cost that is related to problem gambling too. This figure is estimated to stand at around £1.2 billion every single year. Despite this being the case, there is just one clinic within the country that specifically targets those addicted to gambling, which receives funding from the National Health Service (NHS). Due to this, the authorities themselves are witnessing this increase in pressure to do something about it.
It is also said that the Government chose not to collect figures relating to the number of players who were treated or given counselling on NHS funding with regards to problem gambling. This has also led some experts to state that the lack of facilities is just as much of a problem as the actual issue of gambling addiction. Mainly because the Government doesn't seem to want to acknowledge that problem gambling is a huge-scale issue.
Gambling has, in some ways, become quite the norm within the United Kingdom, with an increasing number of television advertisements promoting online casinos and sportsbooks. This brings in a certain amount of income for operators and the country as a whole, so it gives the impression that as long as the money is coming in, the Government is little interested in the problems that come with it.
What Are the Facts?
According to GambleAware, it receives a 0.1% voluntary industry levy to use as funding, due to it being a non-governmental organisation. This company focuses on research, education and prevention when it comes to gambling addiction. With the UK gambling industry bringing in roughly £13.8 billion on an annual basis though, this means that GambleAware receives just £8.75 million from this levy. This amount is far from enough to be able to provide treatment for 430,000 problem gamblers.
As spoken of before, there is just one NHS treatment clinic that treats gambling addiction, which is located within London. Naturally, this is perfect for local people, and it has done a lot of work towards assisting such in dealing with negative effects brought on by gambling addiction. Of course, a single facility catering to the entire country is by far not enough. Especially considering that problem gambling has a strong correlation with the poorer areas of the UK. Locations such as Glasgow and Liverpool have been marked as those that are some of the most-affected. These cities have a high number of betting shops in comparison to other areas as well.
Local political parties within such areas have called upon the UK Government to do more towards helping those affected by gambling and for additional funding to be given to the NHS to be able to treat these people. They have also called on the gambling industry itself to contribute more towards the social cost of this serious issue.