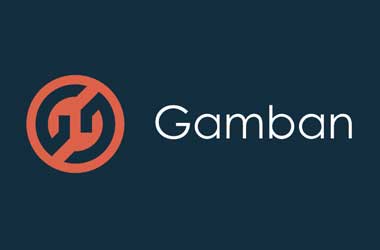 Gambling addiction across the United Kingdom is becoming something of a big problem. The government has recently been debating new methods and routes to take to tackle such. With the explosion of betting apps for those players who enjoy mobile gaming, the number of people who are considered 'addicted' has risen by over 50% since 2012.
One bricklayer from Glasgow, known only as Michael explained that he self-excluded from all of the major online casinos at one point. However, despite this, there was always a new company that would open up and he could sign up to. "Some of them don't make it easy to self-exclude", he explained. Michael started gambling on sports, including football and greyhound racing, when he was 15-years-old. It wasn't long after that he developed a serious addiction to gambling.
Michael went on to state that he'd never been to a casino, but it was once he began playing roulette on fixed odds betting terminals (FOBTs) at bookmaker shops that it became a big problem for him. The only way he was able to satisfy his desire to play was primarily via online casino platforms. "I was wasting the majority of my money every month", he went on to say.
Enter the Software Assistance
Faced with the challenge of trying to tackle his gambling problem himself, Michael – like many of the 430,000 addicted players in the UK – had to seek out methods of doing so. So, he turned to software apps to help him kick his habit. He found an app known as Gamban, which blocks over 40,000 gambling sites and other applications from any users' devices. Furthermore, by utilising a live database, it goes on to remove skins betting, the gambling element and more from e-sport games.
Upon using the Gamban app, Michael realised that it was the best thing that he ever did. It allowed him to cut out the mass of online casinos from his life after he installed the software onto his laptop.
Jack Symons, the co-founder of the Gamban app, spoke of gambling being everywhere in the UK. It's "constantly in your pocket or by your bed", he said. Due to the fact that gambling is such a powerful entity and so addictive, it provides such an easy source of escapism for many people, who don't have the ability to control themselves.
At the moment, individual operators do run their own self-exclusion schemes. However, these only apply to the casinos that they operate. Therefore, an avid gambler looking to quit would need to go through every operator that provides such and exclude themselves at all of them. And while this seems like at least a first step towards recovery, a large portion of addicts have continued receiving ads targeting them and attempting to lure them back.
With the introduction of Gamban, Symons claims that many gambling companies have shown a very positive response to the app. Obviously, it removes the competitive disadvantage that platforms have to incorporate when it comes to responsible acting. For the time being, these kind of software apps work as the best point of call for those looking to self-exclude.
Spring of 2018 will bring forth a new app called Gamstop, which is owned and operated by the UK gambling industry. This app will only apply to those casinos holding UK licences though, meaning that any offshore-licensed platforms will not be incorporated in its radar. However, Symons went on to state that an effective solution for those looking to self-exclude would be to use both Gamstop and Gamban at the same time.