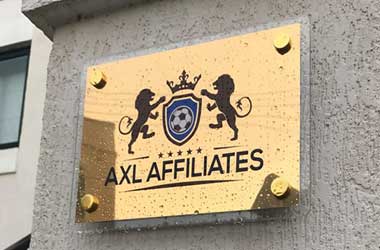 AXL Affiliates – a Malta-based company – recently announced its acquisition of the MVideoSlots platform as well as all of its related assets. This takeover deal saw AXL pay out a six-figure total to acquire all of the assets relating to the MVideoSlots.com site. There are now plans to integrate all of the MVideoSlots assets under the expanding AXL Affiliates brand. Then, towards the end of 2018, the MVideoSlots site will represent an important section of the turnover of AXL Affiliates.
For those who aren't aware of MVideoSlots, this works as an integral company for online casino and mobile casino affiliation. This contributes towards the success of online gambling platforms and over time, the site has gained trust by providing a plentiful amount of useful information for both casino and slot gamers.
When it comes to AXL Affiliates on the other hand, this company is one of the world's largest renowned iGaming companies, also working with affiliation as its name suggests. This site provides over 6,000 new players each month via its network. This features over 2,000 gaming and sports betting websites.
Where Does AXL Affiliates Go from Here?
The acquisition of MVideoSlots by AXL Affiliates isn't the first big move that the company has undertaken. It was only in November of last year that it paid out a huge £22 million to takeover the company known as Astute Media along with its twelve subsidiaries. Astute – a digital advertising platform – was a great gain for AXL, as the company is now sending around ten times more traffic over to its partner gaming platforms and sportsbooks. Prior to that acquisition, AXL Affiliates became the new owner of both TipsBetting Media, as well as Oddstake.com.
Even before those takeovers, AXL Affiliates was one of the major affiliation companies in the sports betting sector. And now, thanks to the acquisition of MVideoSlots, AXL is able to expand its status in the affiliates sector of the online casino industry. By taking over some of the other major players in this area, AXL ensures that it is able to get to affiliation spots first, before any others. Naturally, it's the ultimate aim of the company to be in the number one position as the best online gambling affiliate provider.
Speaking of the MVideoSlots acquisition, the CEO of AXL Affiliates, Alex Munteanu stated that the move was "fully in line" with the company's ambition of succeeding. He went on to mark MVideoSlots as a recognised jewel in the iGaming world and that it will provide AXL with the ability to incorporate an online affiliation program for casinos into its current activities. He closed out his statement by saying that it would also give AXL the means to be able to expand and accelerate its own development.